Lord, you now have set your servant free *
to go in peace as you have promised;
For these eyes of mine have seen the Savior, *
whom you have prepared for all the world to see:
A Light to enlighten the nations, *
and the glory of your people Israel.
While I was at Holy Cross Monastery in August, I noticed this odd occurrence of my body often sighing. These emphatic exhalations and sighs were not intentional on my part, were audible to others, and I wondered about them. It wasn't a "sigh too deep for words"(Romans 8:26). I didn't feel sadness or loss, but rather somehow having entered into a regular process of release, of emptying space in my soul for something new, and this was happening in and through my body. I found it quite curious at the time, for I had imagined my soul at the monastery being filled up not emptied at this spiritual retreat time in preparation for my pilgrimage, but as always, when we journey with God, what we plan or consider to be our pilgrimage or path of exploration often takes a different turn.
This week, when I climbed the mountains of Austouria, as our bus weaved its way on the narrow switch backs in the breathtakingly beautiful region of the Natural Park of Somiedo, I knew what this new spiritual practice of sighing and release was all about — here was the spot where I could breathe deep cleansing breaths, inhalations that drew into my body and soul the pure magnificence of God. Tears rushed to my eyes, my heart felt alive and my soul complete as I connected with the glory of God found in these mountains.
Truly, the words of the Song of Simeon came into my heart —
Lord, you now have set your servant free *
to go in peace as you have promised;
For these eyes of mine have seen the Savior, *
whom you have prepared for all the world to see.
As you remember, these words burst forth from Simeon's mouth as he held baby Jesus when presented at the Temple by his parents. Simeon was marking the inner transformation of his soul, an awareness that he now knew a fullness of grace and joy that had forever changed him and which, in Simeon's case, would change the whole world too.
There was an inner transformation of my soul as well on that mountain top that allowed me to breathe in the magnificence and glory of God that has forever changed me. As always, I don't see the complete picture yet. I don't know how this will unfold in my heart, except I know it is good. I connected with a soul-place— a geographic location which grabbed my soul and stretched it wider than I could ever have imagined, never to be the same again: holding, embracing, adoring and living God's beauty and fullness in a new brand new way.
Since Simeon's words so automatically leapt into my heart, I have spent time pondering what it means to have seen the Savior. I know I was pulled to the mountains where I could see the fullness of the glory of God— I know somehow I saw my salvation. But how does that translate into my life? Could it be God wants to draw my attention to the woolly sheep in the fields, to the shepherds who "held up the altar of the world" (which had been my focus from the Holy Land trip) so I could see the gift of a simple life lived within the natural rhythms of the seasons?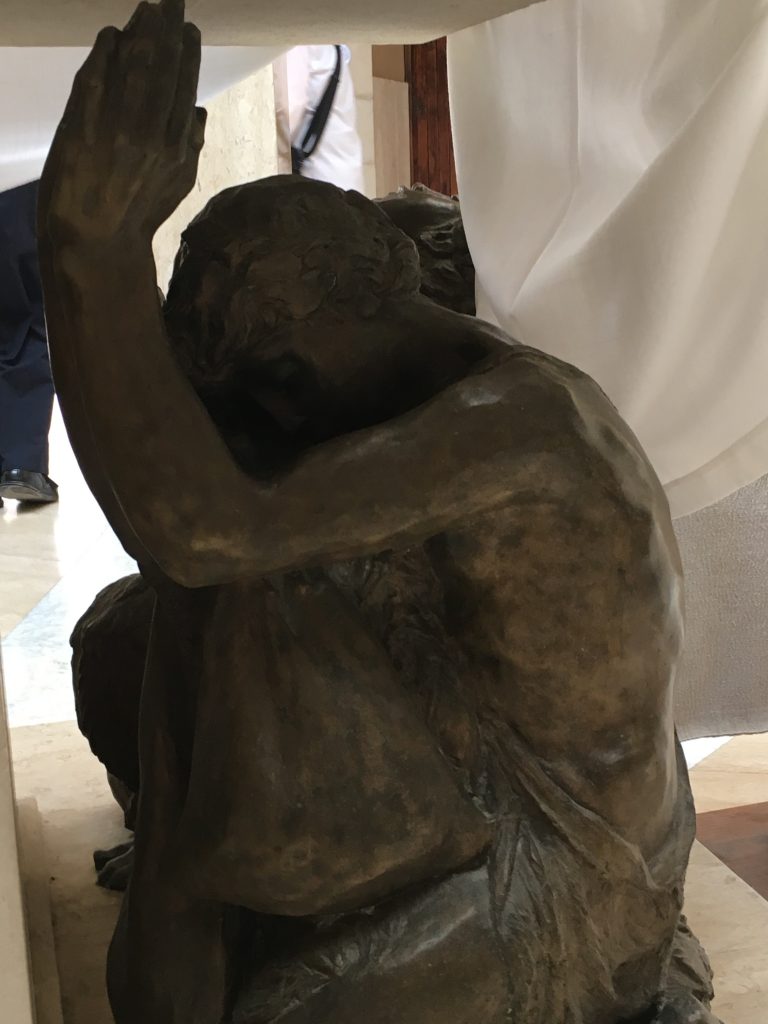 Could it be that God wants me to see the expansiveness and never ending opening of possibilities in life, as each time we climbed to a different peak of the mountains, whole new vistas of beauty opened before our eyes?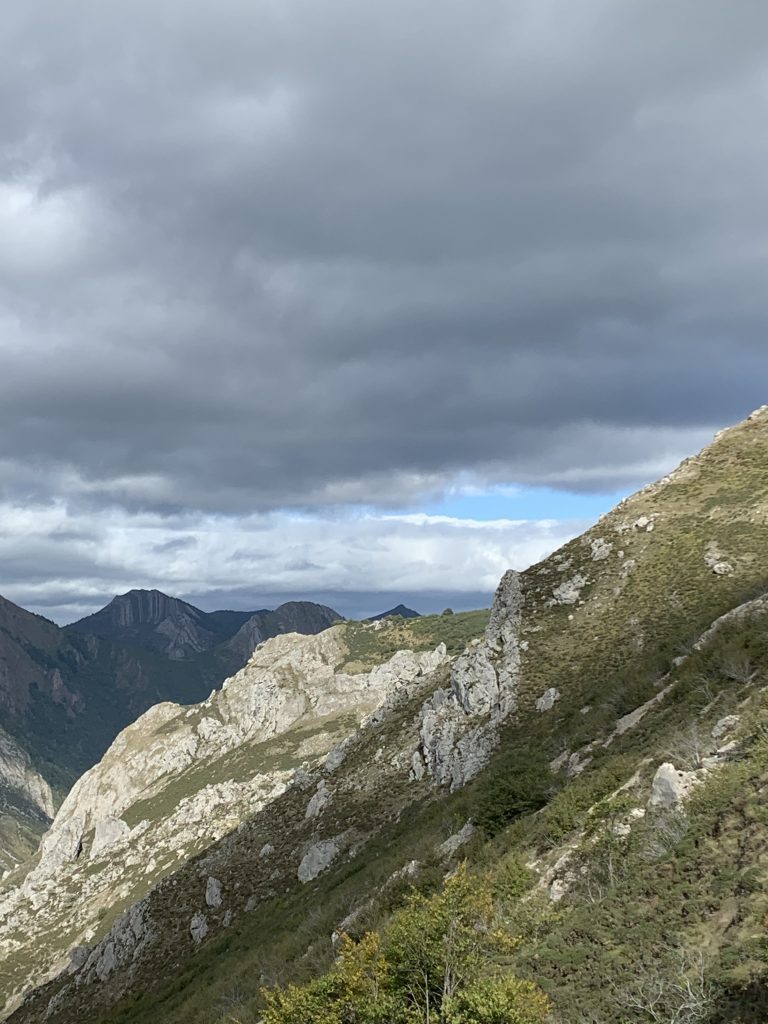 Or could it be that God wants to me live with the awareness that with every step in life, our faithful and only appropriate response is "wow", which I must have uttered hundreds of times on our hike?
It was remarkable to have the experience of my soul attaching to a particular place, to know I was in a spot I was called to and that my soul deeply resonated with, which somehow went beyond what I had felt before as a thin place.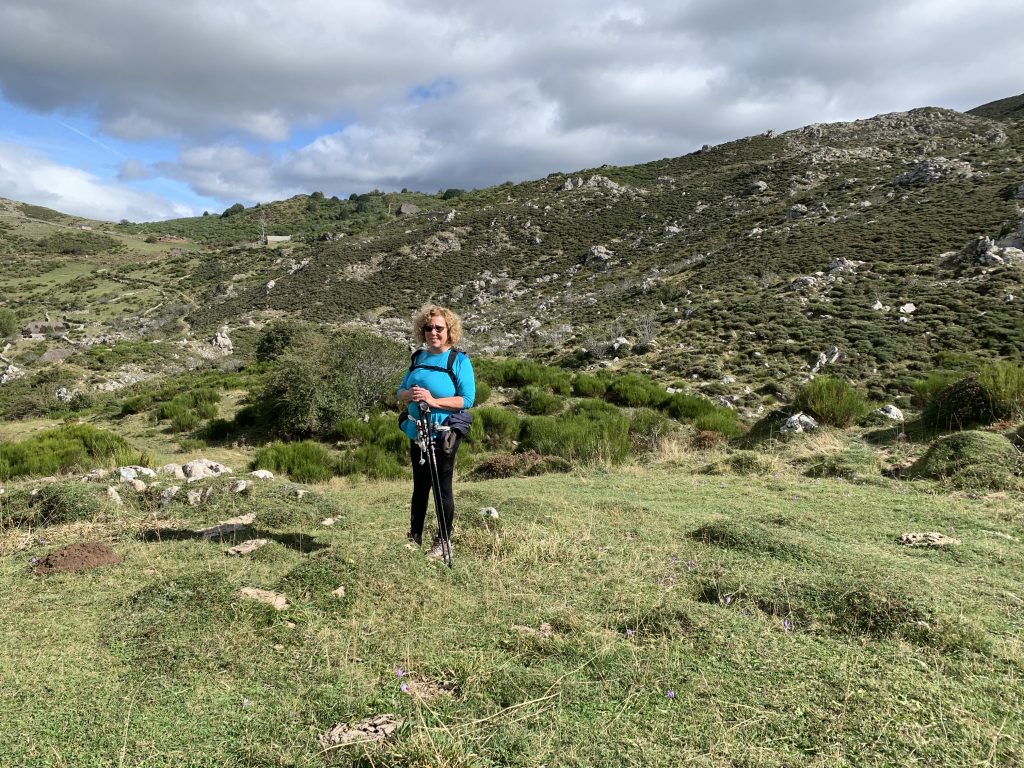 This was not only a place where I felt the presence of God — but it was a place where God had a particular message waiting for me to discover. This experience speaks to me directly about the implications of the incarnation on our own lives — the magnificence and healing grace of the God who created it all also and always shows up to us in particular situations.
Perhaps the most important "wow" we can know in our heart is that God is always ahead of us, before us on the trail, with intentionality offering us particular messages that will unwrap and unfold our salvation, our awareness of the glory of God in our present life. Perhaps this is what seeing our Savior means — listening for, attending to, and embracing the message God has waiting for us — ahead and beyond our imaginations — in places foreign yet oddly already known to us — in the particularity of our lives set within the great expansiveness of God.
I now have a touchstone, a soul-place where God drew me toward and into to change my life, not to stay stuck there, but to return to in my heart whenever I need the assurance of the warmth, love, and grace of God. My deepest prayer is to live life with the same fullness and expansiveness I felt on that mountain. I am grateful for the opportunity to do that with each one of you.
Guide us waking O Lord and guard us sleeping;
That awake we may watch with Christ
And asleep we may rest In peace.