Through the verger's voice I will be telling the history of St. Andrew's one story at a time. Although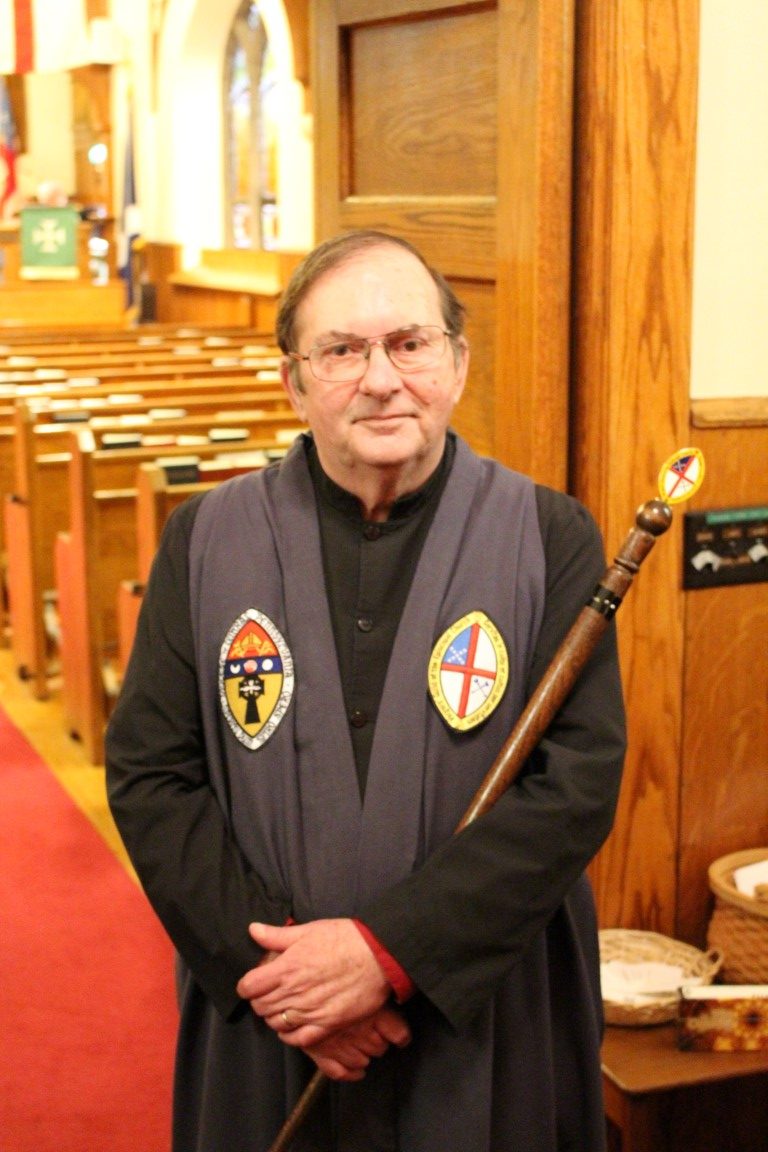 the cornerstone was laid in 1906 the dream of an Episcopal church in Shippensburg was started two years earlier. We will talk about the two men who had that dream and how they made it come about. Over the next few weeks I will share with you newspaper clippings, early records and personal accounts of how the church we know was built.
You will also learn about the Episcopal Home and the Episcopal Square. We will talk about some of the Vicars and Rectors we have had over the years and some lay members that kept the church going. From time to time we will go back in time and learn about the Church of England and now that changed in 1784.
I will also be answering some of the questions you were just too afraid to ask. Things like how did the bell get in the tower, it wasn't there when the church was built. Why are our doors painted red (burning bush red to be exact)? Is coffee really the third sacrament? What to bring to a potluck dinner? Are there really tree trunks holding the church up? Was Robin Williams right are we really Catholic Lite? These and many more will be answered in the following weeks.
I hope you will enjoy the Verger' Voice, come back every week to learn a little more about your church and maybe a little about why you chose it.
Mike Stitt   FVGEC