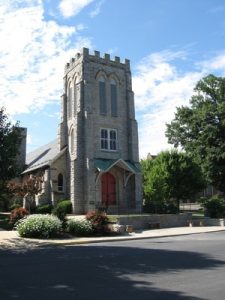 St. Andrew's Episcopal Church Mission Statement
We are an inclusive and welcoming community of believers in Christ Our Savior and are committed to sharing God's unconditional love with all.
Core Values Statement
We acknowledge that everything we are and everything we have are gifts from God, for which we are eternally grateful;
And these, our core beliefs, continually sustain us:
1. God, the Holy Trinity, is an active partner in our lives;
2. Our worship together renews our individual and collective faith and strengthens our connection to each other and to God;
3. Fellowship nurtures our Christian relationships; and
4. Embracing diversity encourages us to bring others into communion and unity with God's word and purpose.