Today we gathered as people who care about our church and want to offer our talents and gifts in many ways. Our grounds now look beautiful and are ready for mulch (which will involve another Sweaty Sunday)!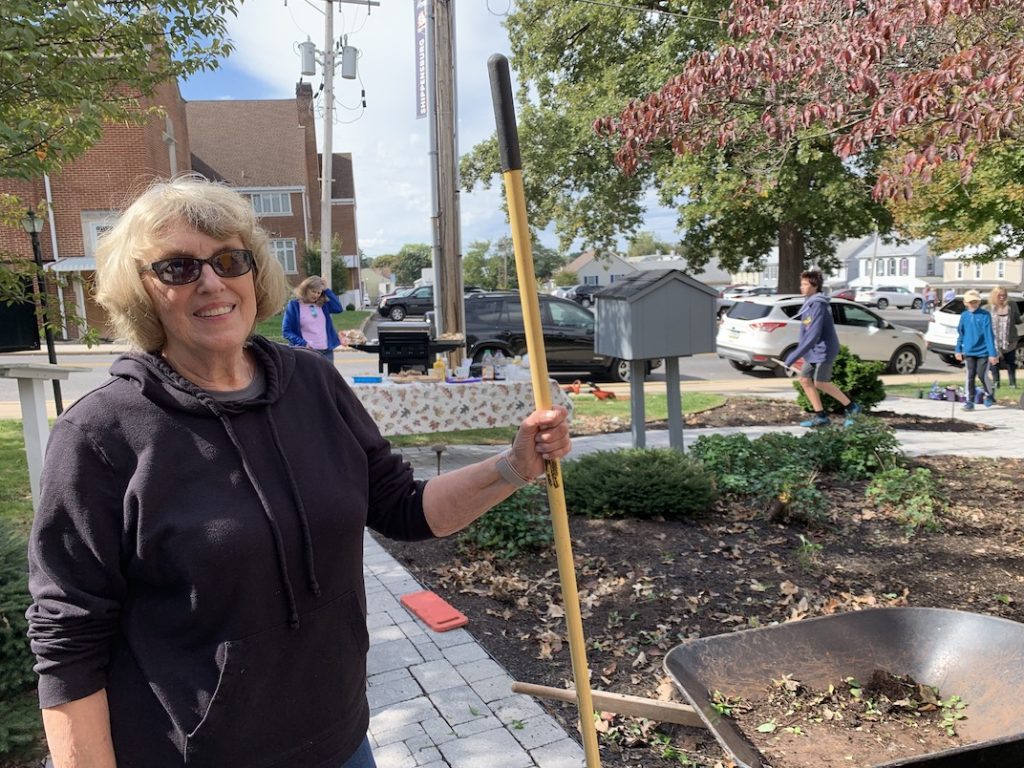 We began with a meal, of course, and had a great Oktoberfest potluck picnic, with sausages, hot dogs, macaroni and cheese, sauerkraut, cider and lots of goodies such as pies and donuts.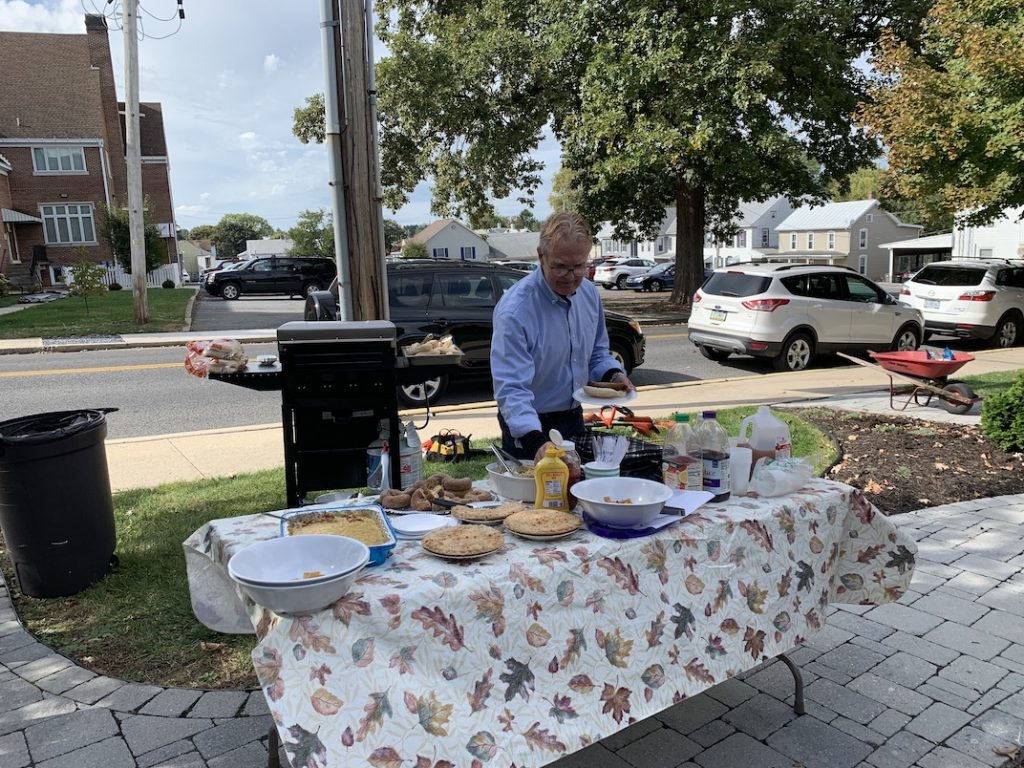 Being nourished in body, we got to work– raking leaves, cutting back perennials, trimming bushes and trees, and removing debris. It was a picture-perfect day for this church event — sunny skies and warm temperatures.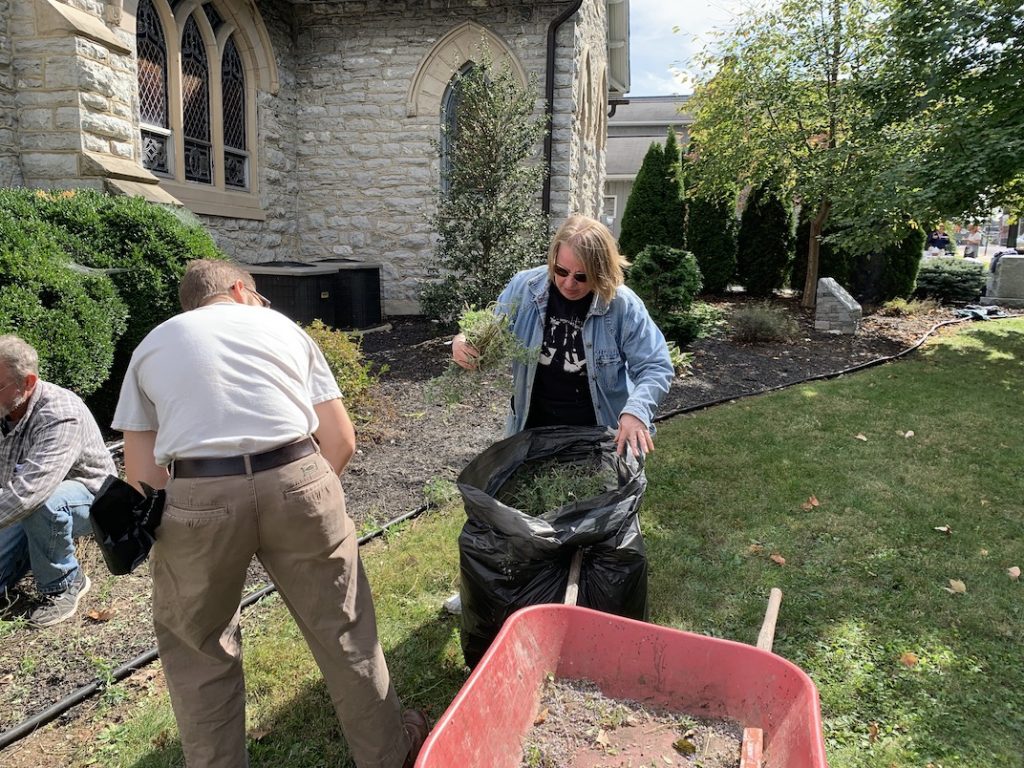 We are so grateful for our grounds which tell our community that we care about our church — but also about everyone who passes by. The beauty of our grounds speaks loudly of our generosity of heart and hospitality to our community.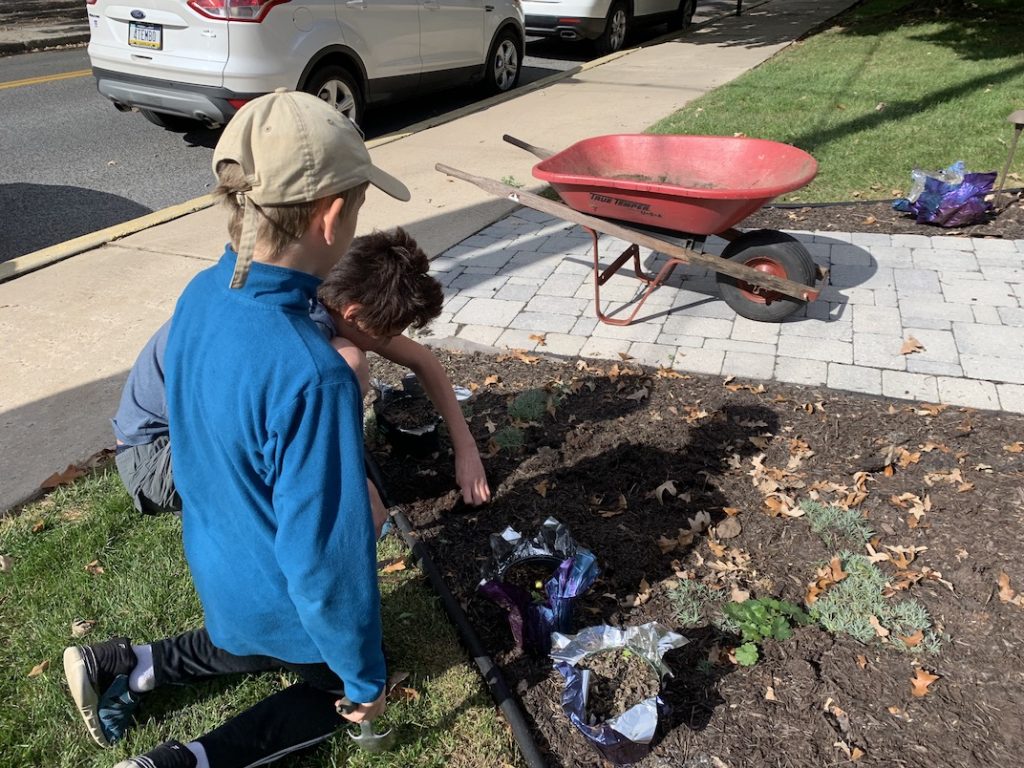 We are so grateful for the wonderful parishioners who tend our gardens on a weekly basis throughout most of the year. They are dedicated souls who care about keeping our yards beautiful– and we are so thankful for their persistent and ongoing efforts.
Our next Sweaty Sunday will be 11/24, when we will mulch the beds and begin to decorate our buildings and grounds for the Advent and Christmas season. Please plan to join us!