It seemed appropriate that the gospel text for the day of the Bishop's visit was on Jesus' mountaintop experience which transfigured him and transformed the disciples in their understanding of Jesus' identity and their shared mission. That's what happened yesterday when Bishop Audrey Scanlan led us in worship, confirmed those ready to commit anew to their faith, blessed a parish member and resident of The Episcopal Home who wanted to reaffirm her faith, engaged in the sharing of stories and experiences of the sacred, and met with our vestry. It was a mountaintop experience for us all! We left, coming down from the mountain, changed and clearer of who we have become as a parish and what God has placed on our hearts to do. We all offered the depth and breath and best of ourselves to God and each other — and the Holy Spirit gathered us all together to bring God's glory into our world.
We are so grateful for our bishop's pastoral guidance and leadership and her ability to enter fully into our life as a parish and to enhance it.
We offer our congratulations and blessings upon the people who were confirmed or who reaffirmed their faith yesterday: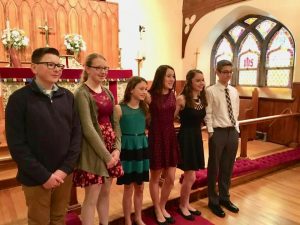 Emma Eshleman
Cameron Gilbert
Bramley Hawkins
Della Hawkins
Shannon O' Donnell
Zachary Rhodes
Laurel White
Dolly Koehler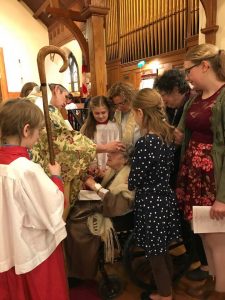 One of the very meaningful parts of our bishop's visit was the time she spent with our younger members. We gathered in a circle and shared an object that is special to us and why and then shared where we each find God at St. Andrew's. After each person's sharing, we entered into a time of silence, then chanting, which seemed to draw us ever closer to each other and with God. What was remarkable and stunning to me was that all of our young people seemed to speak so naturally about finding God at St. Andrew's. It was as though this is the most natural thing in the world. For many of us, it is. But for some, those two things, spirituality and the institutional church, don't always come together. I feel blessed that we at St. Andrew's are forming our young people to expect to discover God in what they do here at church and in the people gathered. One of the most touching responses for me was when one of our young people mentioned that when they stand up in front of the congregation to sing, they are aware of God looking back at them through the people in the pews.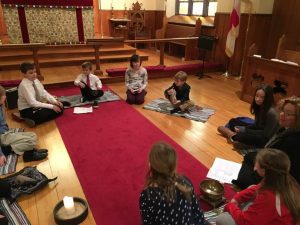 The bishop spent time getting to know the vestry members and exploring what the term missional means. This word takes the more familiar concept of outreach and expands and extends it to speak of experiences where all those involved are changed and transformed. There is a mutuality of growth that happens when we move from doing something FOR someone to doing something WITH someone in such a way we are all changed and our lives are enhanced.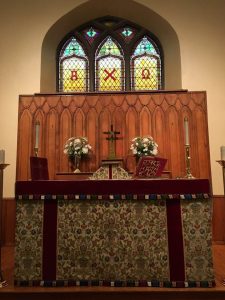 I know the bishop's visit is one day which is etched in my heart, now and through all eternity. This is what church is all about. Many blessings, Mother Barbara