We were blessed this morning to celebrate with The Rev. Deacon Wanda Kloza as we as the church celebrate her 5th Anniversary of her ordination. Wanda was raised us by our parish as a deacon and has served our parish and the diocese faithfully these past five years. Wanda continues to inspire, challenge, and empower us to serve God by serving our neighbors, and to do it in community.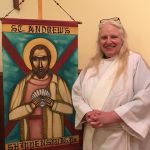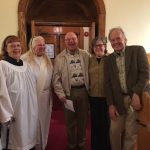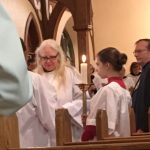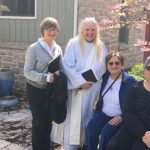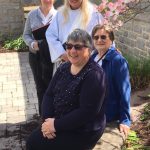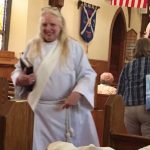 Shortly after I arrived here at St. Andrew's, I was asked to represent the parish and offer our support to Wanda's ordination as a deacon. As we sat before the Standing Committee, Wanda was asked, "Why do you need to be ordained to do what God has called you to do?" A typical answer could be, "Well, if I have a collar around my neck, then people will recognize that I am doing God's work, or they'll feel comfortable talking with me about their problems," since often the response involves the value of being recognized as someone representing the church. That's important, but Wanda, however,  gave the most extraordinary answer to this question, and one which will always reside in my heart. Wanda said, "I will have bound my heart to God in a brand new way." Wanda understands that ordination sets us aside to represent the church in our world ~ and Wanda understands it is a deep and solid spiritual commitment to bind our heart to the God whose heart fills the world with love. Wanda is a deeply faithful person who understands how to surrender completely to the God she loves.
While Wanda was at St. Andrew's, she was instrumental in the development of SPO (Shippensburg Produce Outreach) and has continued her ministry of feeding the hungry as a Diocesan deacon, spearheading the Diocesan ministry of "Feed My Sheep". Wanda continues to be involved with our parish, worshiping with us when she is able, and with involvement in our Youth Mini-Mission Events.
I'm sure you feel the same way I do, life is always better when Wanda is around! There's a spark of energy, an openness to the Spirit, and a drawing together of community which she so naturally brings with her.
Congratulations, Deacon Wanda! We love you!!
Blessings,
Mother Barbara