On the Monday after Easter, our young people and adults went to Catholic Charities in Harrisburg to meet and work with refugees who were in an ESL (English as a 2nd Language) Class. It was a wonderful way to take the gift of the joy of Easter (the risen Christ) out into the world, to help make a difference to those in need. Jesus instructed us to "welcome the stranger" and that's exactly what we did.
We shared our goodie bags which we created before and brought with us a number of bilingual dictionaries to offer to the class.
The class was amazing! We began with the teacher asking the students to show us where they come from, pointing their home country out on a large geographical map. We were fascinated so many people come from Bhutan. There are 7000 refugees in the Harrisburg area from this country. These are people from Nepal who have been pushed out of the country and forbidden to return. We also met a man from Iraq and a number of people from Central Africa.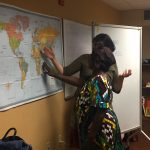 ca.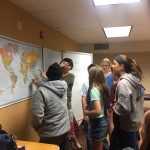 We discovered how easy it is to communicate with people who don't speak the same language. Laughter and love seem to be universal languages.
We helpe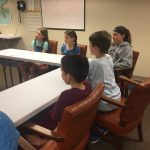 d the students learn how to speak some beginning word sounds, since sounds such as "f" are not found in their native languages. We played "Go Fish" to help them with this exercise. We also engaged in conversation, asking them basic questions, and responding to their questions. It was fascinating and heart-warming to be a part of something that is helping people settle into our country and learn our language.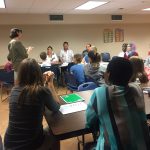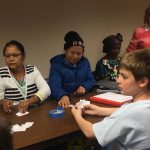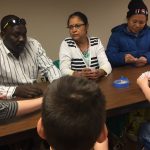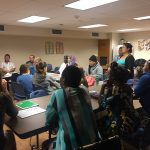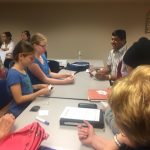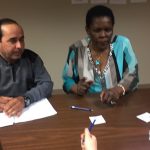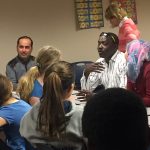 I
We had a wonderful time. Our hearts were stretched and filled with a sense of compassion and love. There were many ideas of how to extend this ministry. Hopefully, there will be more to come!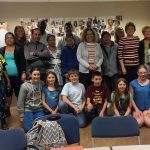 All of us, together!