Oh, my! It was so much fun to be together by Zoom, to see each other's faces, to engage in conversation, to laugh together, to share our struggles, and to be the Body of Christ in a brand-new way.
Thank you to all who joined us — and perhaps next time, more of you will be able to come along for the companionship and joy. We will offer this opportunity once a month, or as often as you'd like.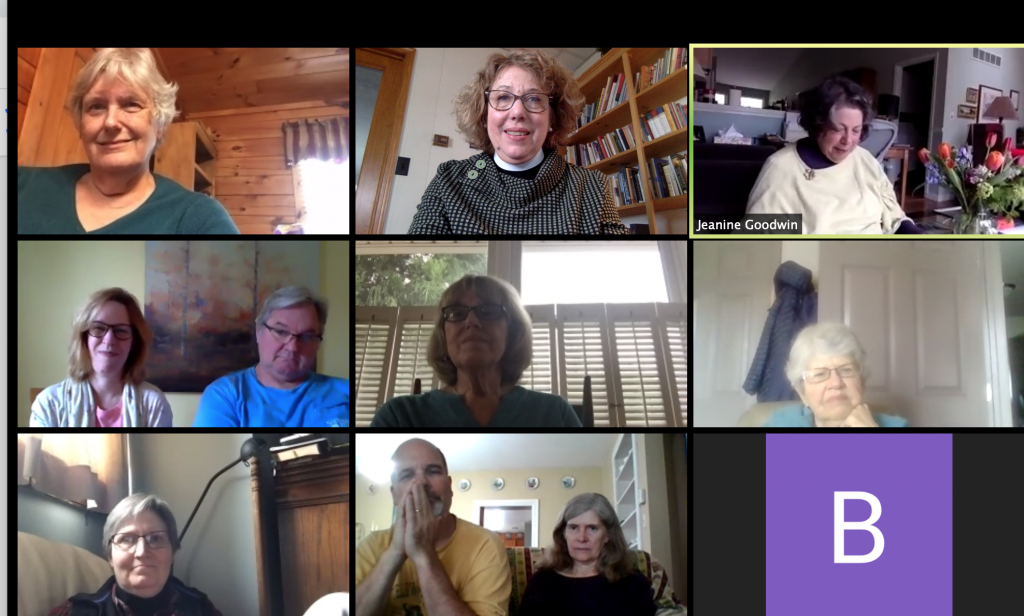 I invite us all to continue to hold our parish and our world in your prayers.