Today we began the season of Advent, which bears the invitation to prepare our hearts and souls for the coming of the Christ child in our midst. It is a season of waiting, watching, and anticipating the fullness of life offered to us each moment through the life, ministry, death, and resurrection of Jesus.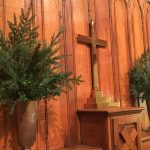 We had a great time this morning preparing for Christmas. We gathered to make Advent wreaths from fresh greens from our yard, preparing to pray our way through this season, lighting a new candle each week, until we reach the center white candle, which we will light on Christmas morning. This is a meaningful spiritual practice that can deepen our sense of anticipation and movement toward Christmas.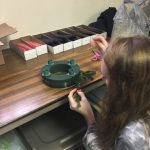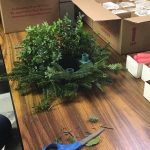 Our children also had fun making ornaments for our tree. We love the idea that each year they can return to see it hanging on our tree, knowing that they are an important part of our parish and community life.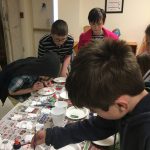 They also made Christingles, a symbolizing the light of Christ coming into our life.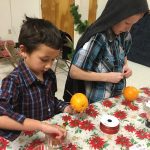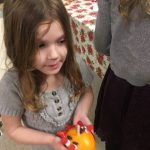 As always, one of the highlights was our Christmas caroling at The Episcopal Home. We loved it that the residents joined in with us and you could feel the warmth and joy spread through the room.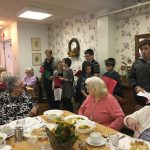 It was a time to be together, share joy, and open our hearts to being with each other as we wait for the Christ child.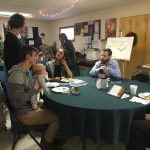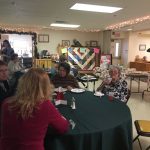 Thank you all who made this a wonderful event!