Sermons on doubt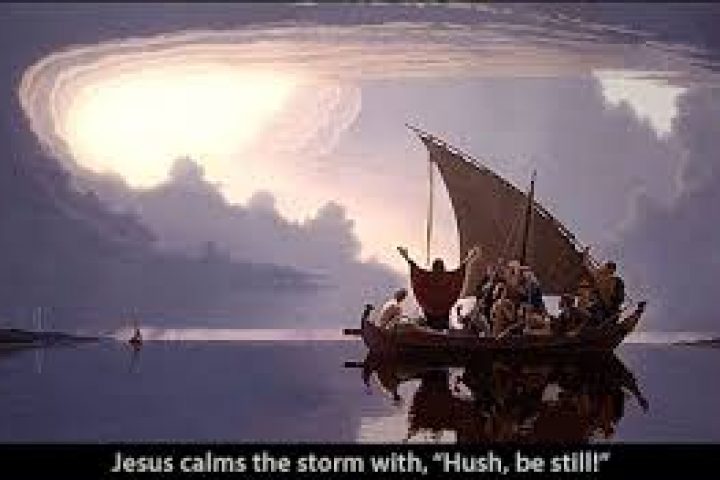 "Look within yourself," Jesus implores them. But they don't. What we would have hoped would have been the turning point in the story– the disciples' transformation into a living and breathing faith — doesn't happen. When the seas calm and Jesus begs them to go into the dark and foreign places within their own souls, to examine why their fear has overridden their faith, they don't. Instead, they focus their attention  on understanding Jesus, rather than understanding the difference Jesus makes in their lives of faith.
I'll end by returning to where we started—talking about the church year. I like how this Season after Pentecost roughly corresponds to the growing season in our northern hemisphere. And being in this rural community, it's easy to witness just how difficult it is to grow things. Several years I've noticed that farmers have had difficulty getting crops in because of too much rain in the early part of the season, only to be faced with the loss of that same crop later because of drought late in the season. I've thought also of the force, drive, and energy it takes for a tiny seed to shoot up a tiny tendril that manages to plow through several inches of dirt just to make it to the surface, let alone survive gnawing critters in order to reach maturity. And that's what this Season after Pentecost is about: the struggle, hope, and faith it takes to grow. Let's continue to grow together this season, encouraging each other to be Christ to and see Christ in each other and in our neighbors—that's all we need to do to make disciples because being Christ and seeing Christ is one way that Jesus is with us "always, to the end of the age". Amen.
There are an infinite number of meanings for it. Faith is the foundation for which everything is built upon. I am sure if I were to go around the church today and asked everyone here what your definition was I would get a different answer from everyone and that's ok. The question I pose…..does your faith continue to grow…….are you open to other views and definitions of what faith means to others and do you respect them? To me faith means being sure of what we hope for and certain of what we do not see. It is knowing that I am loved unconditionally beyond my ability to grasp and comprehend it. Let me explain BEING SURE OF WHAT WE HOPE FOR……. I trust our Father to provide everything I will ever need, I remind myself from time to time that God knows me best and what I need. It has been my experience over the years that when God gives me a gift or answers my prayer it is always far greater than I ever could have imagined.