Sermons on Jeremiah
We too hit walls in our lives that the message of Jeremiah speaks to, when the hardness of life seems all-consuming, when the trauma and drama of life overwhelm us, when what we've worked for is destroyed, when anxiety around our job security settles around us as an icy fog settles among the evergreen trees along the coast of Maine, when we ourselves, or our loved ones, walk into the emergency room and we're not sure what the outcome will be. There are times when we crave the reassurance of anyone who may tell us the falsehood that "all will be okay", or we push the hardness away because we don't have the energy, the courage, or the mental health to look it squarely in the eye, but Jeremiah reminds us that there is redemption in the hardness.
I remember a lot of that morning. I remember all of the staff in the rector's office, huddled around a small TV, some of us pacing, others of us sitting with our heads in our hands, others of us drastically trying to reach family members who worked in the Pentagon. The priests began gathering their prayer books to plan the funeral mass they would offer at noon that day for the victims. From this place of utter darkness, smoldering despair, utter disbelief in the depravity of humankind, and an abiding sense of the presence of evil which was consuming my soul, I walked out into the bright blue autumn sky. It was beautiful and it was memorable. It was a day you would have loved to be sitting outside, turning your face, like a sunflower, into the sun, soaking up the goodness and grace the world offered. The contrast of this scene to the events we witnessed inside that morning on TV was stunning and revelatory: there was still light in the world that even the worst of actions could not extinguish.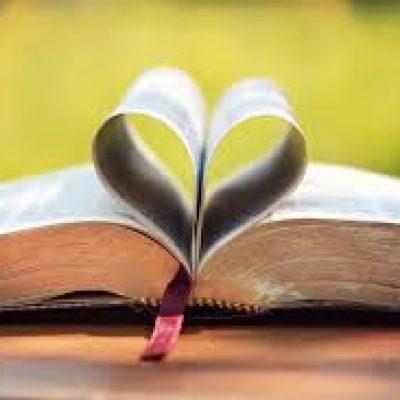 We want there to be a seamlessness between God's Word and our very being, and to do that, we need to sit with, study, and know with our heart, God's Word.