One of our greatest delights in the past few years is the number of our young people who play their instruments as part of our worship service. We recognize the enormous gift that this is to our congregation, both in seeing our young people really putting themselves out there for the congregation in their playing, for we all know how vulnerable that can feel to play in front of a crowd, and for them to have the opportunity to bring the rest of their lives into church. We all know that music is an avenue to the holy and for them to play their music in church can indicate that they are figuring out how to be spiritual (connected to the holy) AND religious (expressing that connection to the holy within church). It don't think it gets better than that!
We have had the following instruments played by our young people in church: ukulele, trumpet(s), trombone, electric guitar, drum, and piano. We are blessed that our Youth Instrumentalist Director, Lisa Turchi, is always delighted to work closely with our young people to help them feel prepared and ready to offer their music to God and to the church.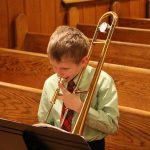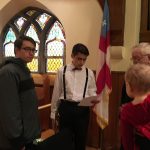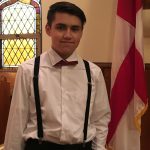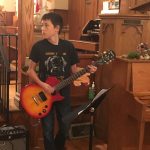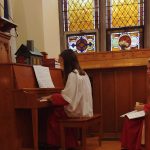 If anyone would like to play their instrument in church, please see Lisa Turchi or Mother Barbara.
The ukulele!

Leading our processional hymn – Praise to the Living God

time for some music

Be Thou My Vision