We began our beautiful service tonight with the following prayer:
God of abundant mercy, you have given us grace to pray with one heart and one voice, even though our hearts are broken and our voices tremble with grief and sorrow. Comfort, comfort, Lord, your holy people. Comfort those of us who sit in darkness, mourning beneath our sorrow's load. Speak to us of the peace that awaits us, of the balm of healing for our weary and wounded souls. We ask all this, trusting in the promise you have made to hear the prayers of two or three who have gathered in the Name of your Holy Child, Jesus. Amen.
This prayer gathered our thoughts, drew us together in love, and offered us the space to allow our most vulnerable selves to be present to God and to each other.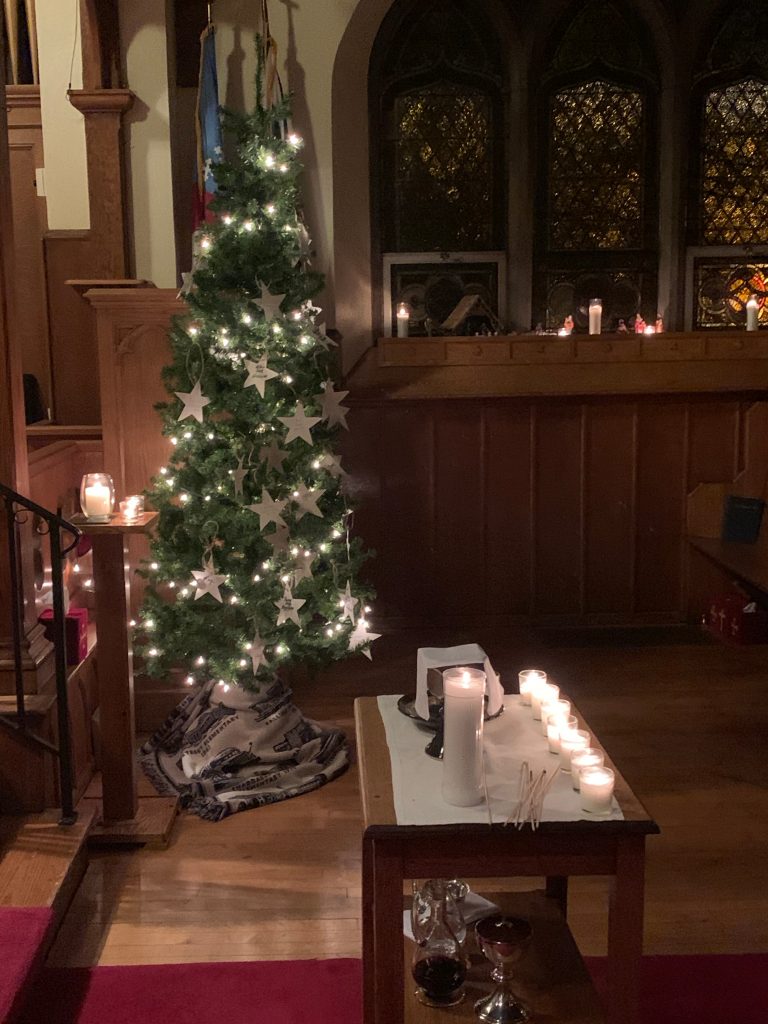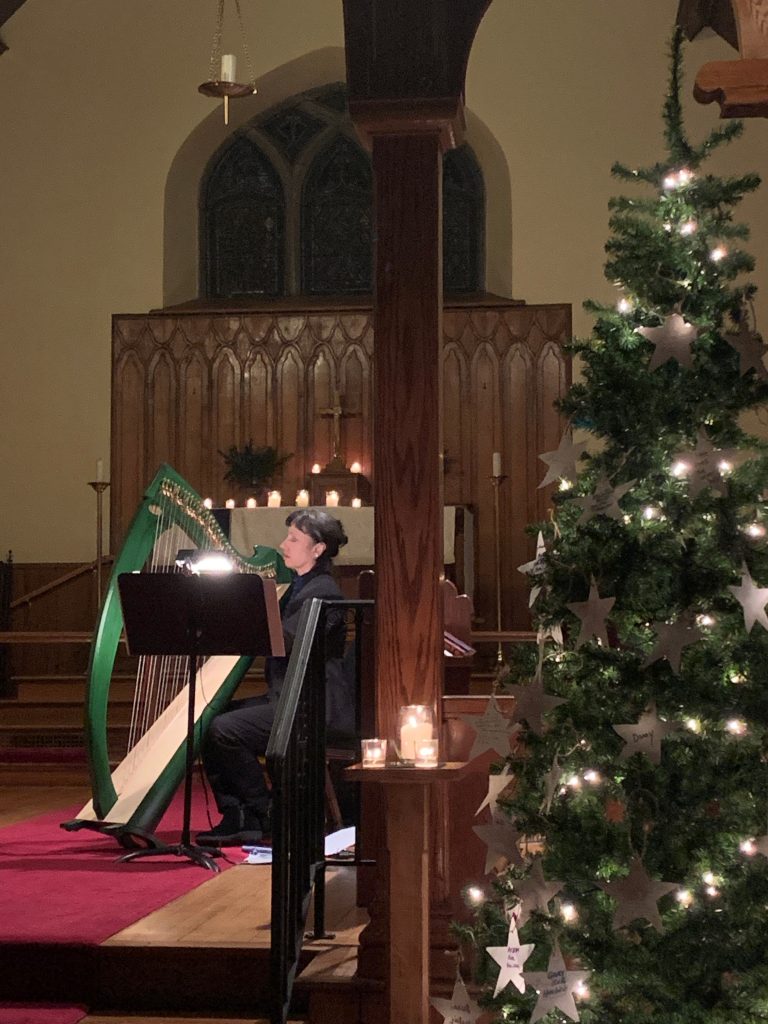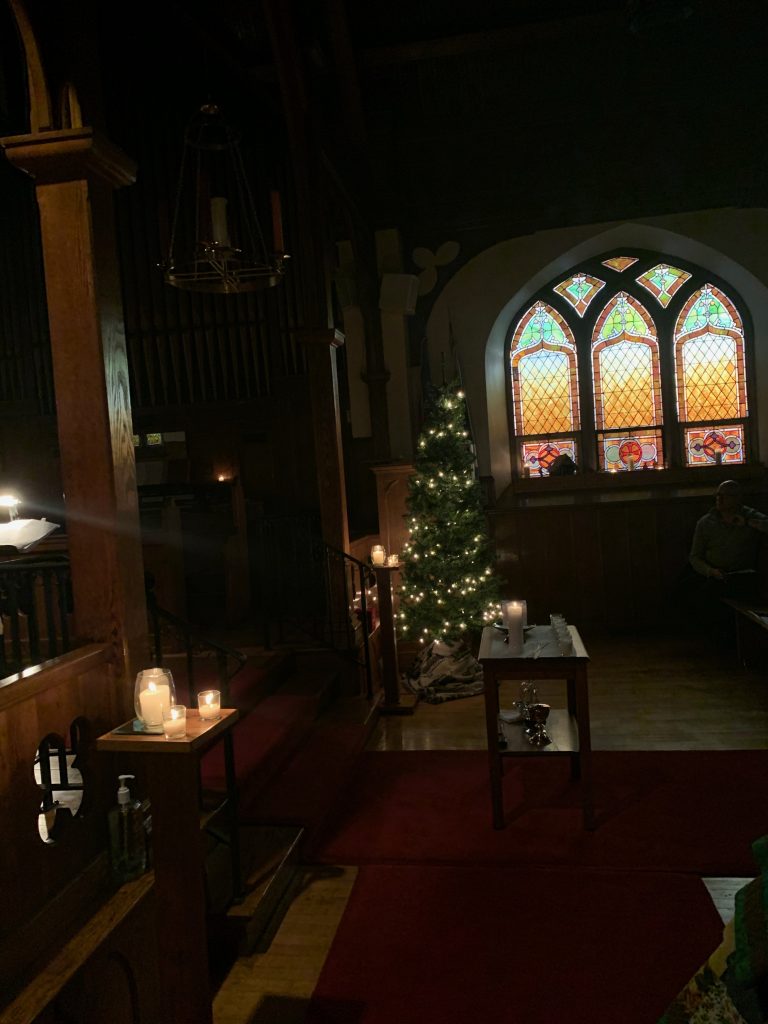 Our worship service today was meditative, moving, and healing as we came forward to offer our deepest pains and most fervent prayers to the healing grace of God. The music from the harp soothed our souls and and lifted our hearts as we sat in prayer and in the beauty of our sanctuary. There was great meaning in writing the names of the people whom we love but see no more or the deepest prayers from our souls on stars, which we then hung on the Advent tree. We were very blessed too to welcome new people into our worship. God's mercy and grace abounded.
Our closing blessing offers us much wisdom and direction in how to faithfully live our lives: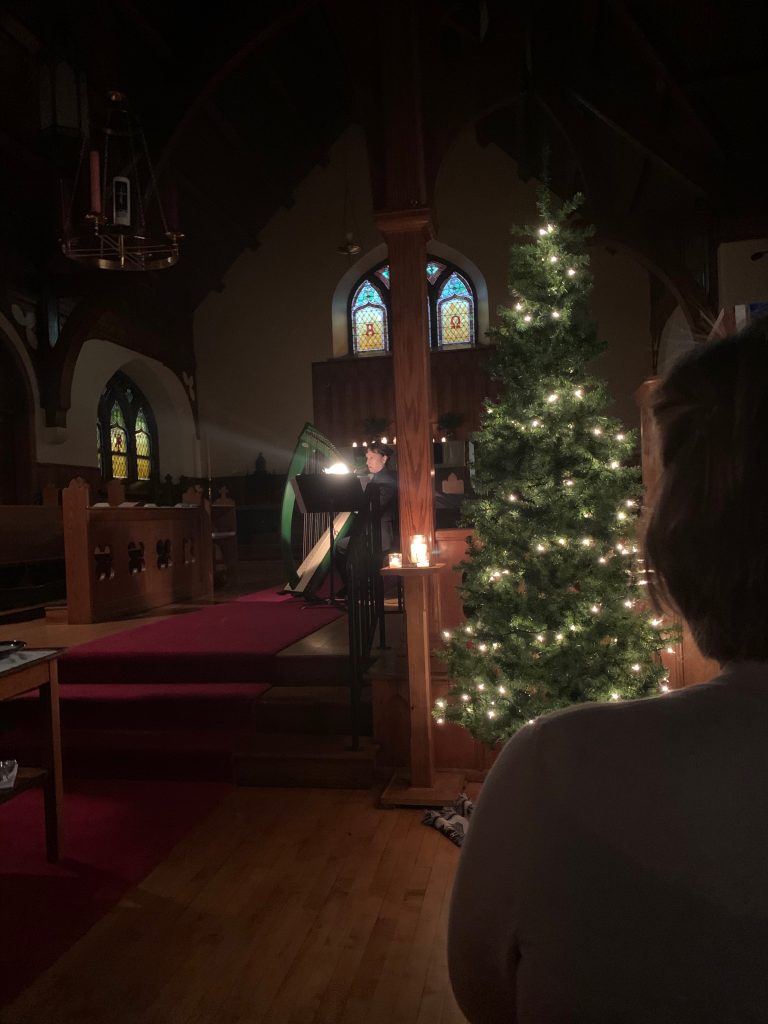 The Blessing My friends, life is short, and we do not have much time to gladden the hearts of those who make this earthly pilgrimage with us, so be swift to love, and make haste to do kindness, and the blessing of God, who comes to us as Creative Presence, Saving Grace and Life-giving Spirit be upon you and all whom you love this night, and forever more.