Today, with the temperature only 41 degrees, we gathered and hiked, in the midst of the beauty of God's creation and in friendship. Our youth were tasked with finding the right place to share communion. And they found the perfect spot.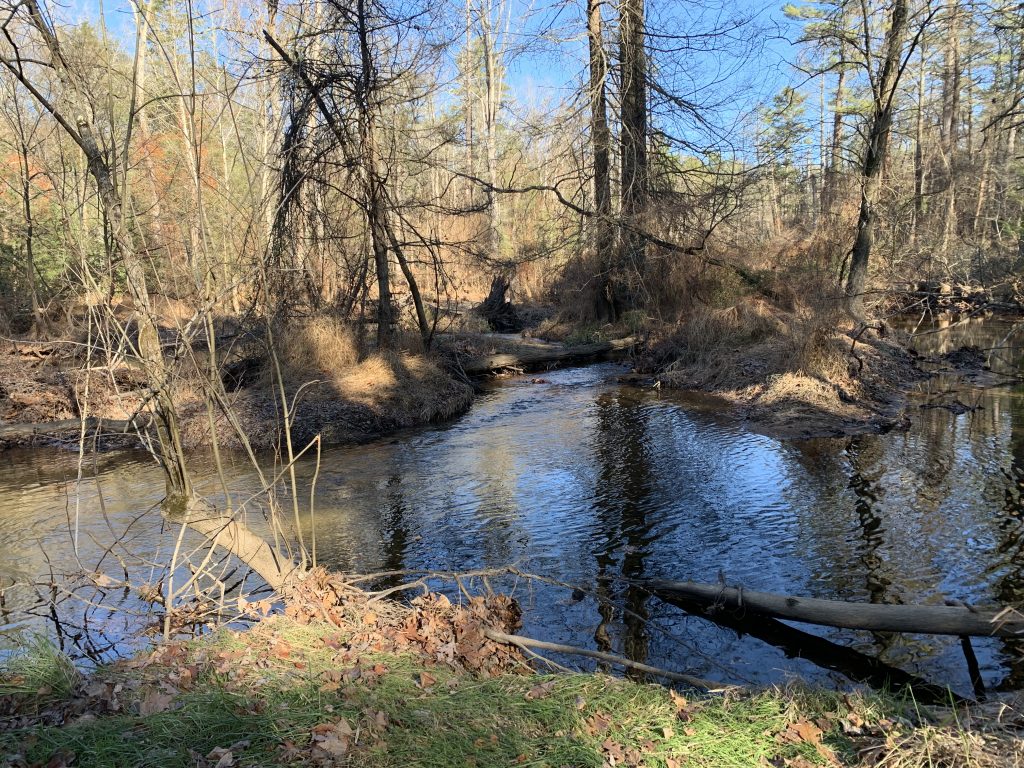 Our young people read the lessons, led the prayers, led us in the Holy Eucharist service. Mother Barbara consecrated the elements but the young people did everything else. We listened to a story which spoke about tolerance and hearing all peoples' perspectives and tied that into the scripture passage from Isaiah where God is building something new for the Israelites.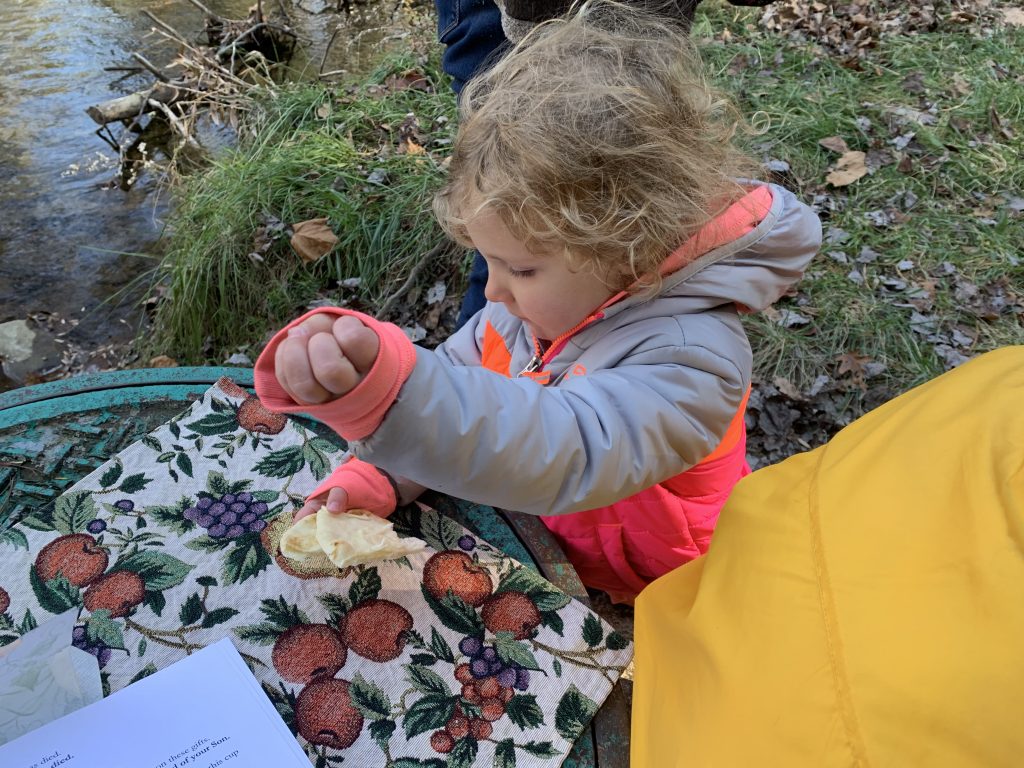 Theresa distributed the bread and Parker offered the wine and we shared some people moments in communion with Christ and each other.
It was a wonderful way to spend part of the afternoon.