Today we raised our hearts in thanksgiving for our veterans, those who have served our country and made sacrifices so that we may enjoy the freedoms offered to us today, to service the Prince of Peace.
As always, we began with a prayer: Almighty God, you are our strength and our shield. We give you thanks for the men and women of our armed forces, past and present. And we remember all who have died that we may live, all who endured pain that we might know joy, all who made sacrifices that we might have plenty, all who suffered imprisonment that we might know freedom. May their sacrifices serve the cause of peace, and may our nation be ever grateful for their service. With your wisdom and strength guide the leaders of our nation, and give to all nations a desire for justice and peace. Turn our deep feeling now into determination, and our determination into deed, that as men and women died for peace, we may live for peace for the sake of the Prince of Peace, Jesus Christ our Lord, who lives and reigns with you and the Holy Spirit, one God, now and forever. Amen.
Our church was adorned by lap robes made by our own St. Andrew's Quilters who over the years have lovingly created over 500 quilts which are distributed to the residents of the VA Hospitals.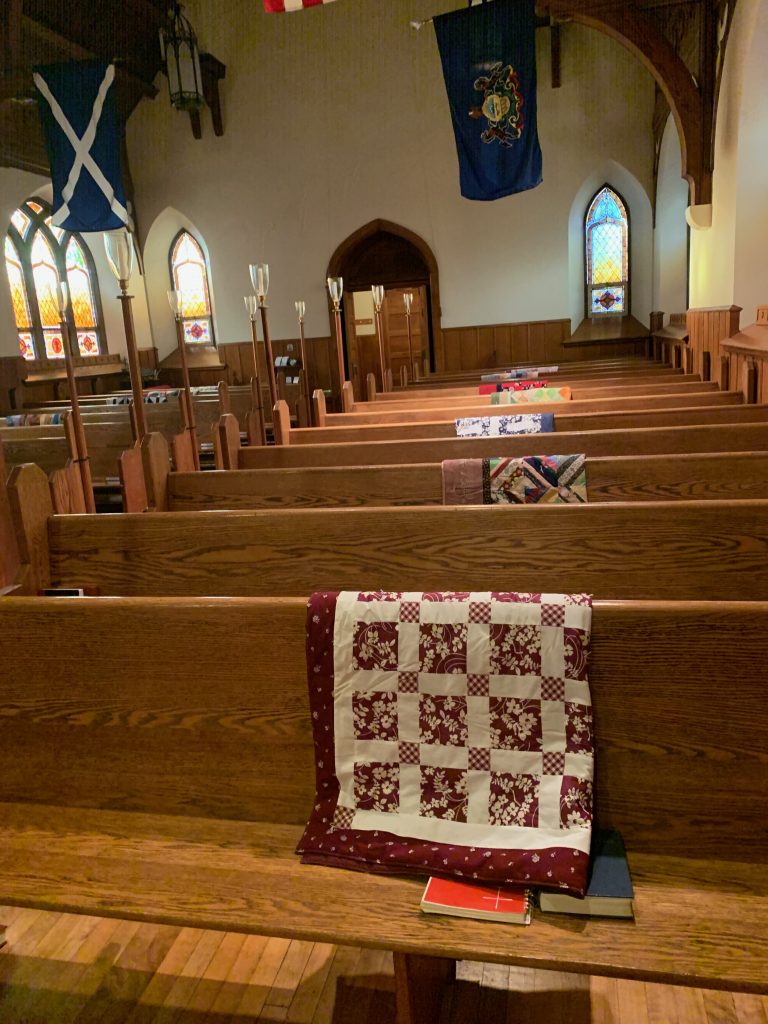 We were then blessed by a presentation by Pat Bonanni around his experience and passion for caring for our veterans. We told stories, shared his knowledge of and admiration for those who have served our country, and especially those who served during WWII. We were all inspired and touched by all he offered.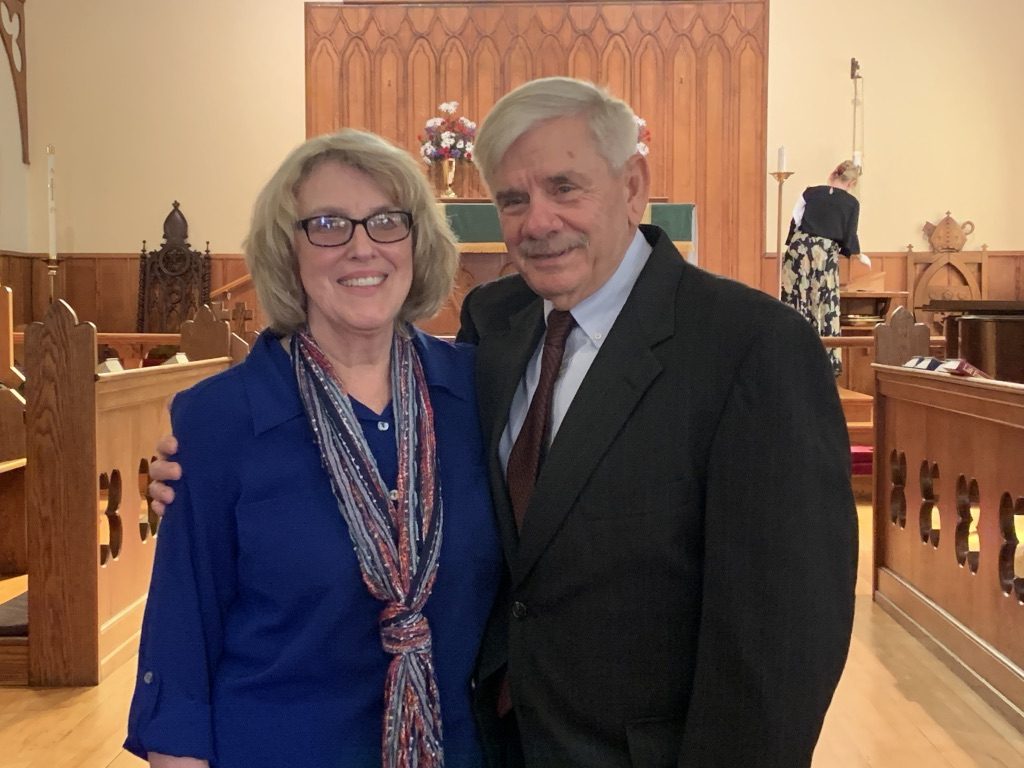 And then our parishioner Frank Mazzacua was presented a Quilt of Valor by the local chapter of this national group. We were all so proud to be there with him and for him and to thank him for his service.
It was a glorious day of celebration.