We understand the need to know God deep within our souls, as well as to know about God through our study of scripture and our experience of God in worship and through community. Contemplative Practices bring us into the stillness of God when we can hear that small voice of God whispering or speaking loudly to us.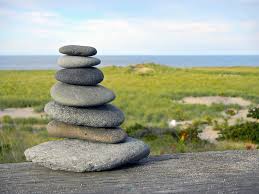 We have designed a series of opportunities to enter into this space with God and others.
Our first contemplative evening together was spent in Meditative Coloring. We gathered in the beauty of the church sanctuary, with our dancing flame oil lamp lit, music by Erik Satie in the background, and entered into stillness as we colored and found God.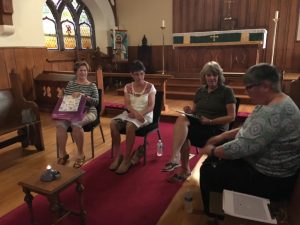 If you want to know what it looks like to be in the presence of God, look closely upon these photos.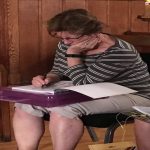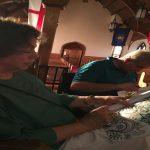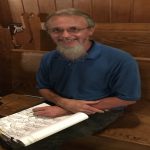 Our schedule of Contemplative Practices is as follows:
September 22nd – Meditative Hike
November 10th – Labyrinth
December 8th – Guided Meditation
January 26th – Mary Oliver Poetry Reading/Reflection
March 9th – Lectio Divina
April 27th – Evening Prayer
Our next event is the Meditative Hike.  All are welcome. All that is required is an openness to God. No previous hiking experience is needed. This will be an opportunity to reflect upon scripture or poetry while you spend some quiet time with God surrounded by God's creation. We gather again at the end to share any reflections or thoughts which "bubbled up" with God on your walk. Check our website calendar for more details.
Here are photos of our previous Meditative Hike.