On July 31, Mike Rhodes became our newest verger. In a very special service, with vergers from our diocese present, and a letter from our Bishop read to him, and the parish family gathered around him, Mike committed himself to this service and was warmly welcomed into this ministry.
Mike had successfully completed the training course from The Verger's Guild of The Episcopal Church and was prepared for this duty.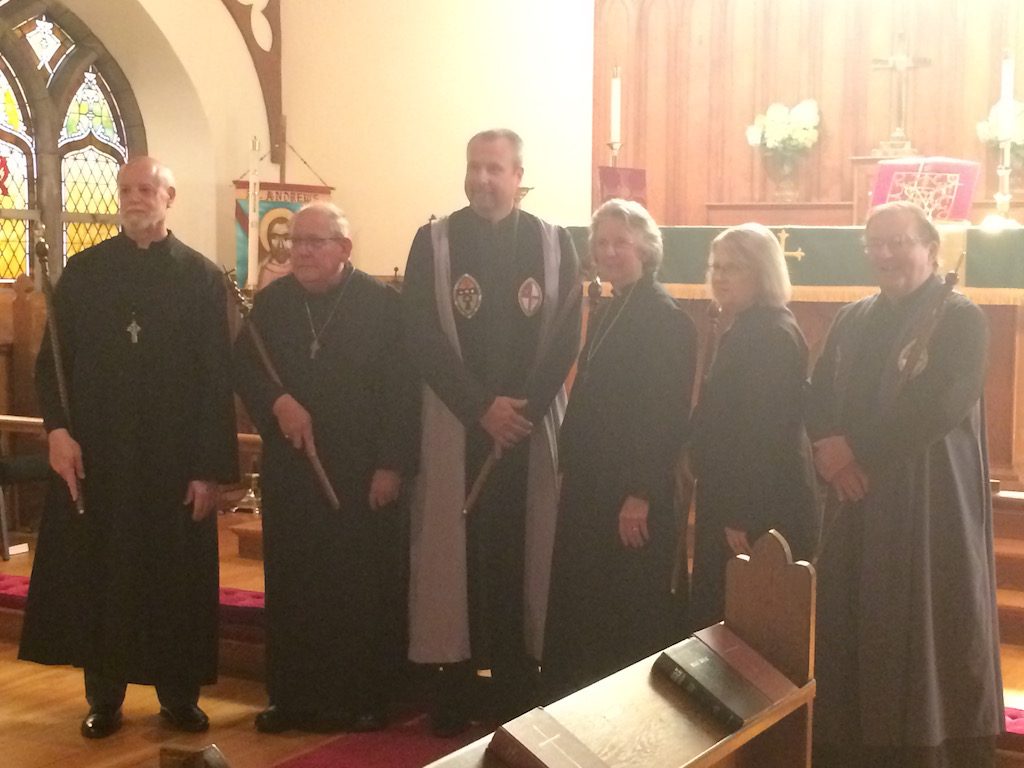 Here's a description of the position of verger:
VGEC (Verger's Guild of The Episcopal Church) Representative 
Since the early days of the church, laypersons have been commissioned to assist the clergy and laity in the conduct of Divine Liturgy. The position of verger developed in Medieval England where they served as the "protector of the procession." They walked before clergy, deans or bishops as they processed within the precincts of the church or cathedral. They carried a large mace or virge often used to dissuade animals or unruly people from disrupting the procession. Today the verger more typically assists the clergy in planning services and helps oversee the preparations for each service of the church.
One extra special part of the service was the inclusion of Mike's Aunt Diane, who is an Episcopal priest serving a parish in New Jersey. She was with us and offered this prayer to the Rhodes family: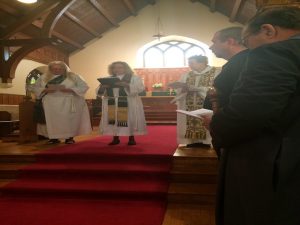 A Prayer for the Rhodes Family
Let us pray,
Gracious and holy God, you knit us together as one body, formed by your gracious love. Often the most pure expression of your love for us resides in the love which forms a family. As this family of faithful servants continue to turn their hearts toward your love and offer their lives in service to your holy name, we ask that you grant them courage, patience, wisdom and vision and the knowledge that with them, you are well pleased. May you bless and keep them all the days of their lives. We ask all this in Jesus' holy name. Amen.
If anyone is interested in this ministry, please contact any of our vergers or Mother Barbara.