We sent to all our families with children or young people a package soon to help them celebrate the Feast Day of the Ascension and the Feast Day of Pentecost through fun and formational materials. These boxes are designed for the families to share faith at home, to fit learning about and experiencing the special days of our church year into their family schedules, and to help our young families know how very special they are to our parish. We want to shower our families with some TLC during this hard time of the pandemic and beyond.
If you are not currently receiving our mailings and would like to, please email Mother Barbara. We are very happy to send our special boxes to you!
Activities in this box will include:
A video about Ascension Day made by Mother Barbara, with materials to make their own beeswax candles, with very special decorations.
Information on prayers connected to your breath, with a container of bubbles so you and your children can make "bubble prayers"
Materials to make a "Pentecost salad" helping us all to understand how there is unity (the finished salad) in diversity (basil, tomato, and lettuce plants).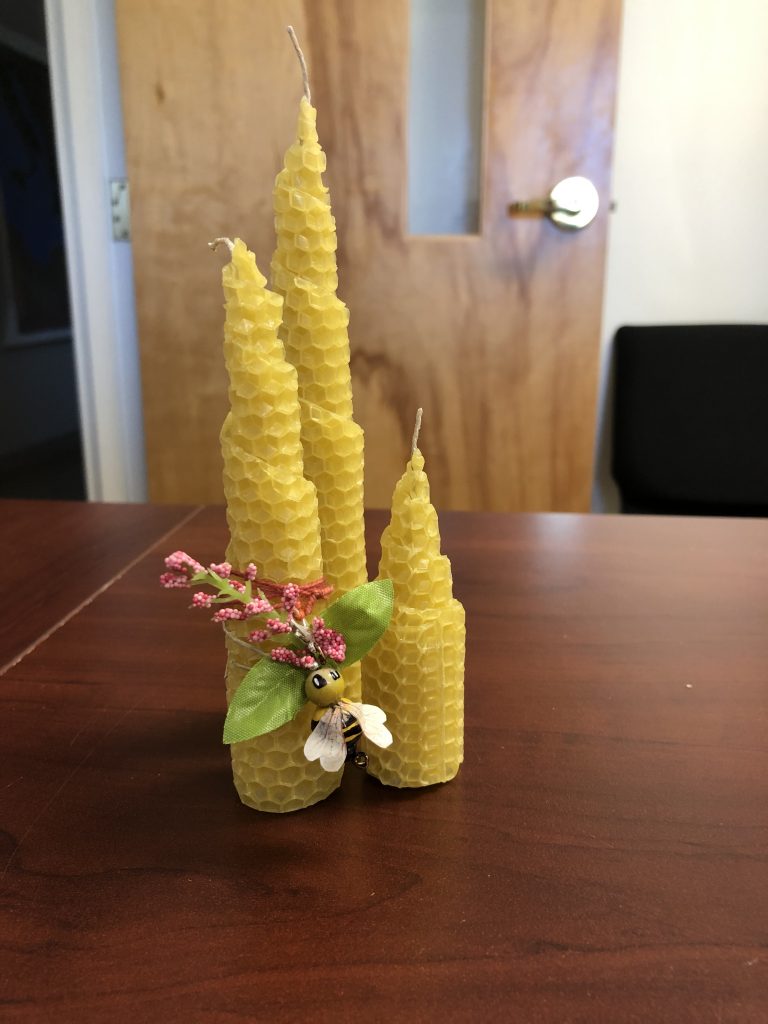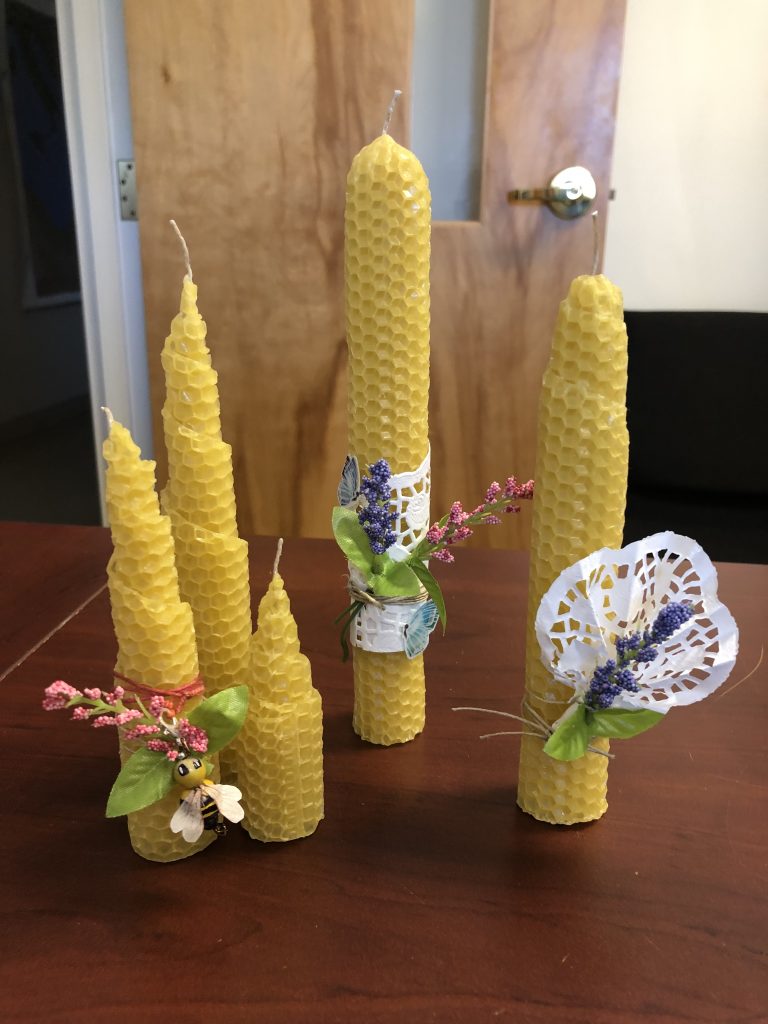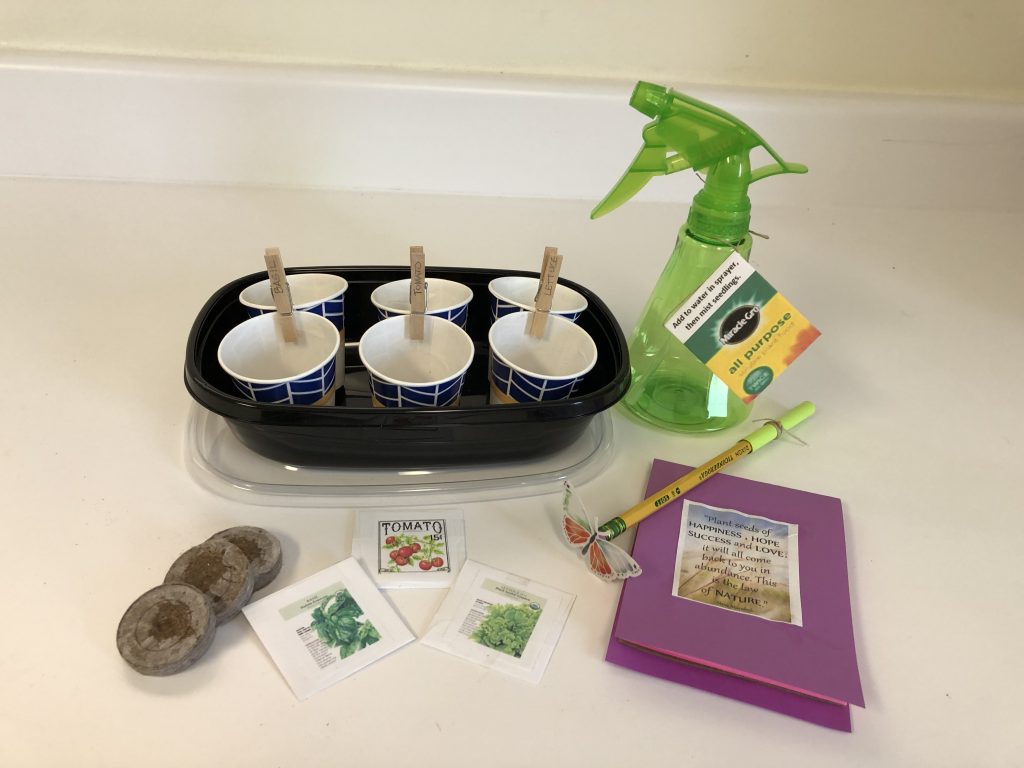 All materials needed for these activities will be included in the package. Enjoy … as we grow in our faith together.