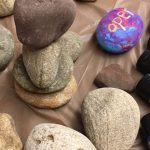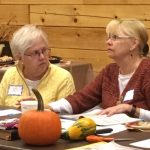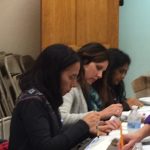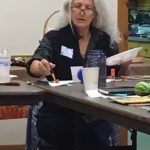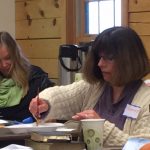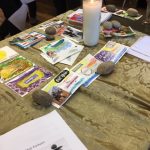 Last weekend, Mother Barbara led a retreat for women of St. Andrew's and Mt. Calvary Episcopal Churches. The conversation centered on examining lens through which to see the interaction of God within our lives. Often when we write spiritual autobiographies (tracking the movement of God in our lives) we do it from a linear model, looking at the important events in our lives and noticing where God touched into our lives at that time. Mother Barbara offered several different ways to reflect upon your life and the presence of God:
Threshold times, those thin times and places, when the veil is pulled back, and God suddenly moves into our awareness.
Pilgrimages, those times in our lives when we are aware that God is pulling us somewhere and we are called to follow — or step out. We did an interesting exercise here where we listed 3 soul questions on separate cards, and then let the Holy Spirit loose and allowed her to answer the questions for us through the use of building a collage on the reverse side of the card which had the question. Many break-throughs were revealed!
Soul friends — the presence of those in our lives with whom we can share our deepest places and our path with God.
It was a time of gathering, conversation, exploration, creativity, set within the presence of God. We concluded with the Holy Eucharist and held the presence near to us through this sacrament.
Please always feel comfortable talking with Mother Barbara about any retreat you would like to have offered or to know more about the material offered at this one. We want very much to meet your spiritual needs!