Sermons on intimate
I'm wondering, if you were to imagine the cairn, this mound of rocks or pebbles, which indicate the way deeper into God for you, as a metaphor for your spiritual activities, for that through which you order your life to reach God, what would you put together to form the mound? What would you pile together? Where would you gather the rocks from? How would you arrange the stones so there was balance in your spiritual life? Perhaps your stones would be your prayer life, times of meditation, scripture study, listening to or playing music, listening to the giggles of your grandchildren, moments of silence during church, or walks in the woods. What are the pieces you need to gather, so the "cairn" of your soul can keep you pointed to the place of God? Jacob found the knowledge of God to be the gateway or portal into God's dwelling. How do you come upon the knowledge of God that brings you into God's dwelling? We learned in our story today that it was God's initiative that led Jacob into this knowledge of God. We can trust that God is taking the initiative with us, in this moment as well.
"Do you see this woman?". This may sound like a simple question, or a question with a simple answer. It is the question that Jesus asks of Simon in our gospel story, and one, which exemplifies Jesus' prophetic role in bringing in God's new kingdom: where all are seen, where the dignity of all are respected, where all are treated as God's beloved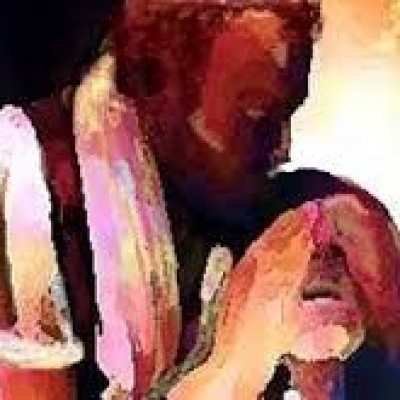 I sometimes showed up late at night, when I knew all family would have left, so I could spend some quiet moments in prayer with Francis, making the sign of the cross on her forehead, surrendering my soul into a prayer of offering a loved one's life into the eternal force of love.