Sermons on authenticity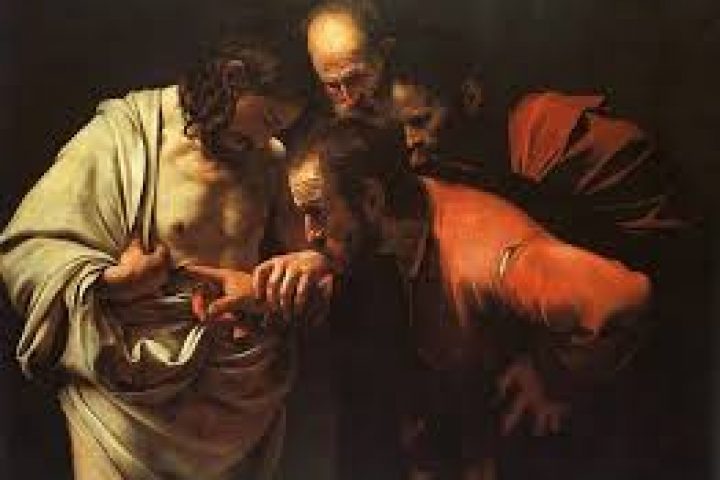 The holes in Jesus' hands and the sword-inflicted wound in his side, from which blood and water flowed, showed Thomas that he is not asked to believe in a God whose new life in Jesus obliterated the worst of humanity, pushing aside the ugliness and violence , ignoring the places of pain or horror or absence, but rather to believe in a God who went into that brokenness and breathed the possibility of new life into all the shattered places, because that's how the resurrection can make a difference to us.
In Matthew's gospel, today's story is Jesus' last teaching opportunity before he is crucified, so we have to imagine Jesus has saved the most important for last. Jesus is saying to us that our actions matter. We are to be accountable to what Jesus has asked us to do. This really is non-negotiable. You may notice that Jesus' last teaching has nothing to do with orthodoxy, right belief, or how the church is to be structured, but rather, it's all about orthopraxy – walking the walk, being authentic, making a difference in the world, being accountable for our choices or the choices others make on our behalf. We are living an authentic Christian life when we receive the bread on Sunday and on Sunday afternoon, as we plan our week ahead, we orient our lives to feeding the hungry, clothing the naked, visiting the sick and imprisoned, and welcoming the stranger. Jesus did all of these things, which is why, when we do them, these moments are sacramental. Take, eat, this is my body, which is given for you. In receiving the broken bread, we become Christ's body, so that we can see, be, and do for Jesus, so we can be sent out into the world to move it toward justice, where wrongs will be set right, and only God's love will pour from all hearts.