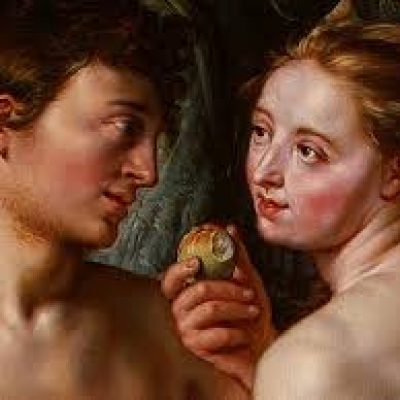 Because Jesus stayed in the tomb, contained with the earth, with the massive round stone rolled across its entrance, Jesus sanctified, made holy, saturated with the presence of God, the darkened container he was put in, and therefore sanctified all the darkened containers we put ourselves into. But the point of the story of Jesus is that he didn't stay there. And his resurrection invites and implores us not to stay there either.
God's mercy, love, and compassion draw us into these places of alienation and disconnect. We resist going there often, sometimes by saying, "We've always done it that way" as a reason not to move into that place of uncertainty, where the old begins to fade away before we can see the new. Or sometimes we resist the draw into exile because it's easier to fortify the sides of our containers with bolstered arguments or fiery threats.
But the pattern of faithful living, that paschal mystery we often speak of, moves us into a place of exile, of self-reflection, of noticing the places of disconnect between what God has asked of us and what we are doing, to the land, or in our lives, or in our relationship with God, for they are all connected, of acknowledging what we have done or left undone that has caused harm. But then the Spirit turns us again toward God, when God's mercy, love, and compassion can strip from us all that we have falsely created, to return us to what God has created within and around us.
If we listen closely enough, in these times of exile, which our own lives may be in now, or our country may be in right now, we can hear God's voice saying, "Come and see, I am bringing you to a new way of experiencing me. Come and see."