The walk through Holy Week is an important, profound, and often times challenging journey– we want our members to feel supported and in community with one another, even if we can't yet all gather in person.
We sent to everyone a packet which had the bulletins for all the Holy Week and Easter recorded services, an "Alleluia" poster so they can journey intentionally through the season of Easter, and a cover letter sharing joy from Mother Barbara.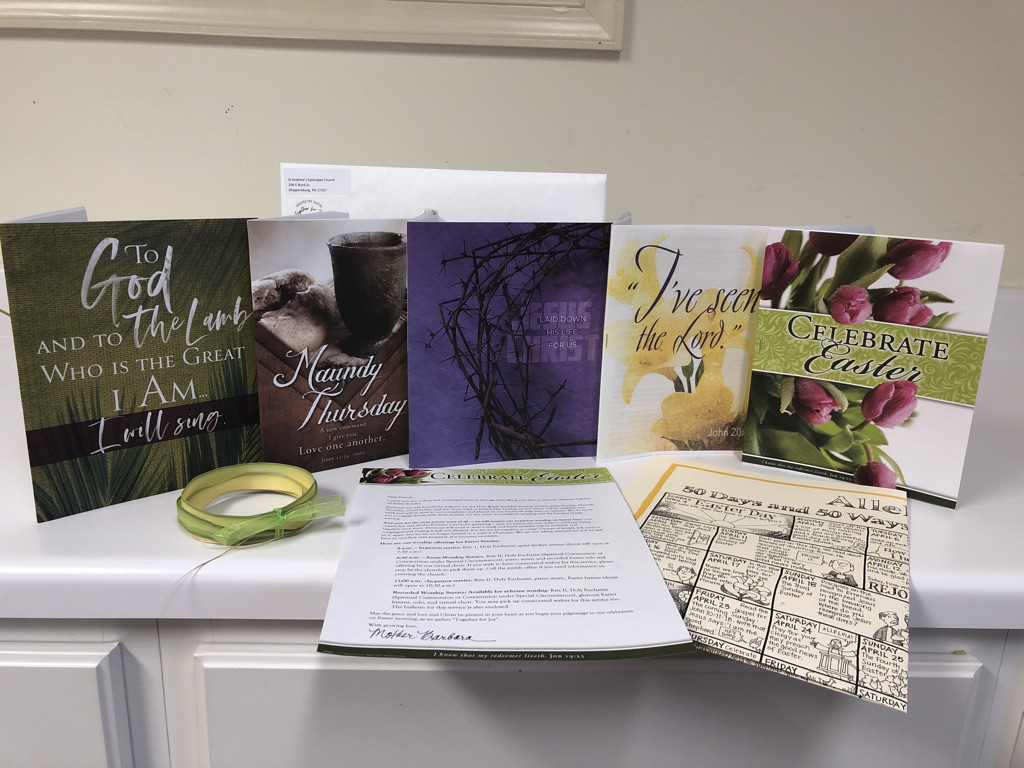 If you would like to receive these mailings, please notify Mother Barbara or our Parish Secretary and we will be happy to add you to our list!
All the bulletins can also be found here: