First Sunday of the Month – Prayer ministers are available at both services for individual prayer.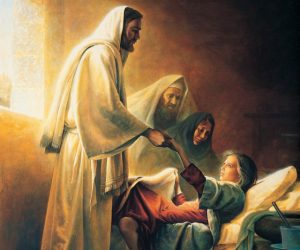 You may also contact the church office for a healing prayer minister to visit you at other times.
The Healing Ministry meets at 9:00 a.m. every other Saturday for study and prayer.  Our studies are based on the healing accounts of Jesus in the Gospels.  You are welcome to join us at anytime.
We are members of the Order of St. Luke, The Physician
The Order of St. Luke, the Physician, (OSL) is an ecumenical organization that believes in Jesus' healing presence today as Jesus healed centuries ago when Jesus walked this earth. We study the Gospel healing ministry of Jesus to bring the whole being into harmony with God's desire for health and wholeness of all God's children, for ourselves and others through faith.