Sharing in the sacrament of Holy Eucharist is a powerful and poignant experience. If you are unable to come to in-person worship and would like to receive communion in your home, you have many options.
You may call or email Mother Barbara and she can make arrangements to come to your home and share in this sacrament.
You may stop by the church at any time to pick up a packet of consecrated wafers. These wafers, as well as small vials of healing oil, are always available in the narthex (or the entrance) of our church. If you need assistance getting into this area, please let Mother Barbara know and she will help you.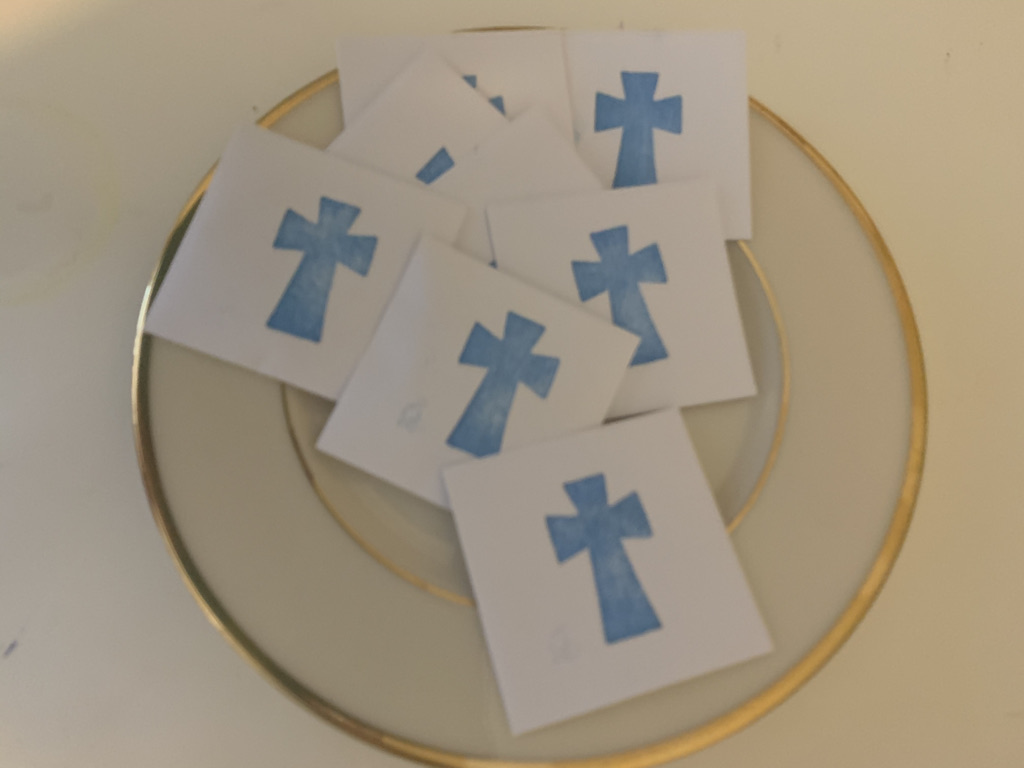 This week, you may stop by in the cloister area, right by our sacristy door, and pick up wafers. This area is alway open and therefore the sacrament is always available to you.
For the recorded and Zoom services on Easter, there will be a time when we will say a prayer for Communion under Special Circumstances, after which you may consume this sacrament, the body of Christ, the bread of heaven.
Also, always you can open your Book of Common Prayer to page 396 and pray through the service, although it is best if you do this with someone. This service is also available online, by clicking here.
Here is a video created by Mother Barbara so you can watch the video as you consume the holy sacrament.
We want you to be fed spiritually and if there are other ways which are helpful to you, please let Mother Barbara know.