We want our children to be formed in their faith so they have a strong foundation which allows them to reflect upon their life experiences in the light of Christ and most importantly, to come to not only know about God, but to know God.
For information on how you can explore and develop your child's spirituality at home, please see our information under our Spirituality Tab.
"Godly Play I & II" (for children age 3 to 5th Grade)
Godly Play is a Montessori-based, intentionally spiritual and creative program developed by Jerome Berryman, an Episcopal priest. The curriculum encourages children to experience and be with God (which they do naturally, anyway) through hands-on lessons, demonstrations of Bible stories, creative expressions through art, and teaching a reverential approach to God. To learn more about Godly Play, please click here.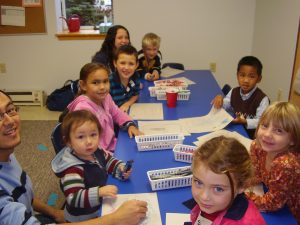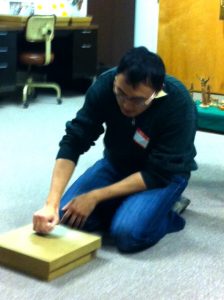 Our Godly Play leaders also engage in regular continuing education and formation so they can present the scriptures to our young people in the most inviting and engaging way.
To find out more about the training and scheduled training events, please click here.
St. Andrew's is one of the two diocesan training centers in Central Pennsylvania. If you would like more information, please contact Christina Luo.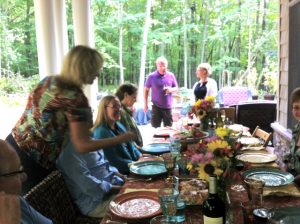 The Godly Play leaders also come together to "Play and Pray", so we can develop our friendships with each other and to live into the spirit of the Godly Play Formation we are offering our young people.  If you want to join in the fun, please contact Mother Barbara or Christina Luo.
Come and experience Christian education at St. Andrew's! Our focus is a safe church environment, led by dedicated and caring teachers, in which each person is free to develop and live to his/her God given potential. Classes are held each Sunday at 9am.
Sunday morning worship
We encourage all of our young people to be in the worship service. We want their presence and their voices and we want them to be fed with the rhythm and ritual of our liturgy. We do offer activity bags, with items especially designed for them to enter more deeply into the worship, in a way that is most appropriate for their age. We also have created a special worship liturgy, which helps them follow along with the service. This binder shows the different parts of the service and shows them photos of people they know (other children) engaged in the worship, so visually, they can know what comes next.
Children's Labyrinth
We also care deeply about the spiritual formation of our young people through prayer and motion. They decorated their very own labyrinth and are encouraged to use this spiritual practice to listen to and learn about God