Advent is a season of quiet and prayerful reflection, of heart-felt preparation for the arrival of the presence of Christ in our lives in a brand new way, and of bringing light into the darkness, as the length of days seem to shorten and the busyness of the world swirls around us.
This year, we invite you to join us for the Evening Service of Compline. We will gather each evening at 8 p.m. for a service that will last approximately 10-15 minutes. If you prefer to pray these "goodnight" prayers on your own, of course, you are welcome to do that too.
The liturgy or service has been drawn from a Celtic source, so the prayers have a very incarnational stance (Christ within us) and connect us to God's primary revelation, the earth. To download the liturgies, please click below.
To support you in this spiritual practice, we are offering Compline Prayer Bags, complete with the liturgies for each day, a blue votive candle holder, a votive candle, a vial of blessed holy water and a sea shell. One of the practices which draws our hearts to the presence of Christ can be making a cross upon our forehead with water which has been blessed. This practice reminds us of our baptism, that full immersion into the grace and love of Christ.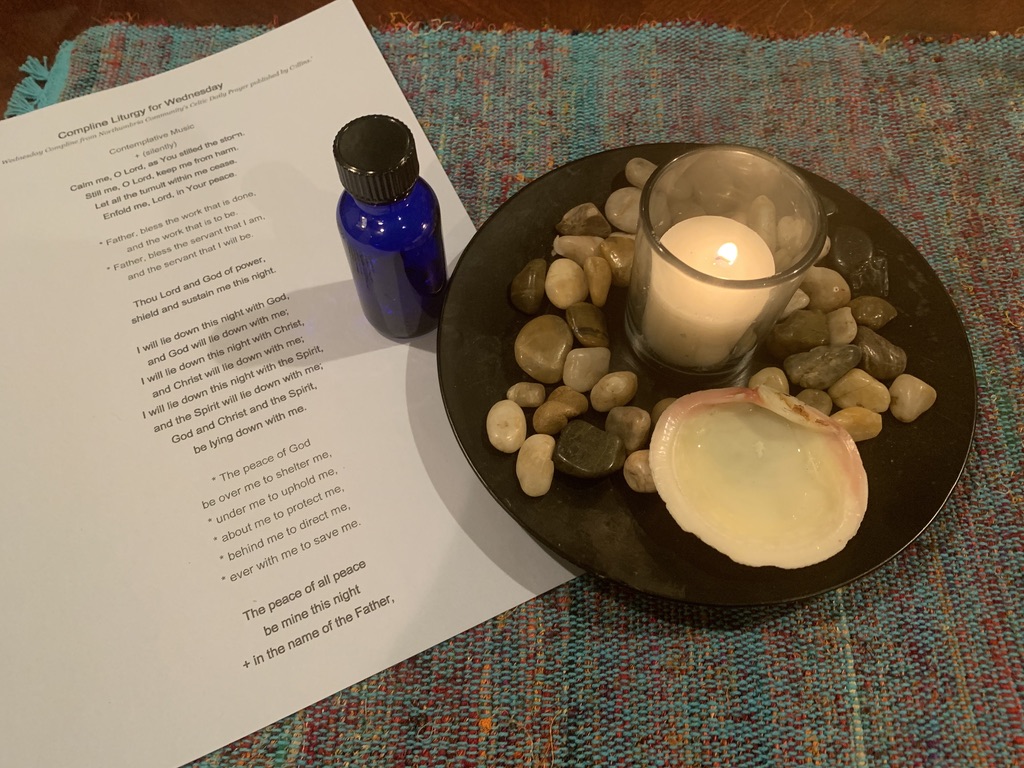 If you would like to have one of these Compline Prayer Bags, please email Mother Barbara. We will be happy for you to pick one up (if possible) or we can deliver or mail them to you.
Let us pray our way through Advent with hope, love, and joy.