Sunday Morning Discussion Group
Come join us for an engaging and fruitful discussion on the parables. This conversation is led by members of the parish. We encourage critical thinking and love to hear differing points of view! We meet in the Parish Life Center on Sundays from 9:05 – 9:45 am. Coffee is available. Drop in as you are able for this friendly, informal gathering.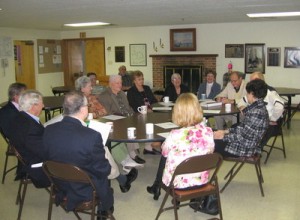 Episcopal 101: Have you ever wanted to know more about the Episcopal Church? Do you come to us from another faith tradition or another Christian denomination and would like to become a member of the Episcopal Church? Have you sat in the pews year after year and have some burning questions about why we do what we do during a service? Have you wondered about Episcopal Spirituality? Well, if you have, let me know! I will be teaching a class this fall for anyone who wants to know more about the Episcopal Church for YOU! As soon as I know who's interested, we'll find a date and time that works for us all and get started. If you want to know more, click here If you are interested in taking the course, please email me and let me know what days and times are good for you.