We celebrated Maundy Thursday in a different way this year. At times it felt odd not to be together, not to share a Bible Foods Dinner, not to wash each other's feet, not to celebrate the Eucharist together. And yet, God showed up and brought the holiness of this special night into our hearts.
We created our agape meals in our own homes, prayed, sang, and found a new way to lean into the servant heart Jesus showed us at that last supper with his disciples.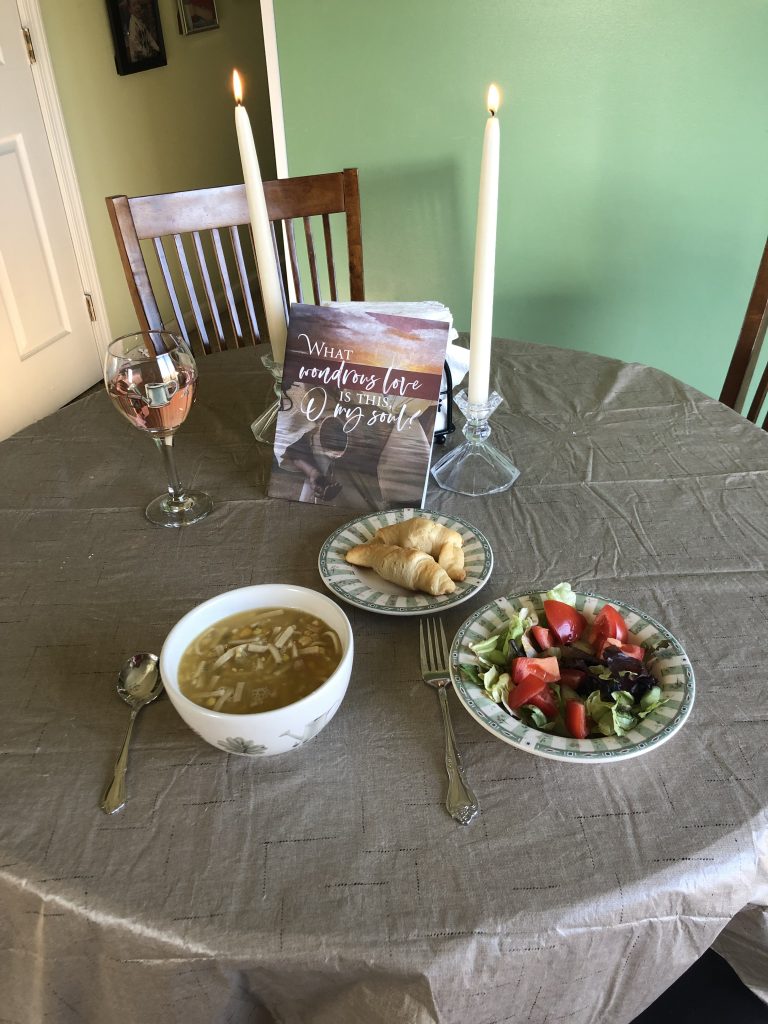 Many of us gathered in our hearts through a guided meditation on the hymn, Jesu, Jesu, fill us with your love. We were blessed with the music offered to us by Kevin Gorman as we walked into the holy space, always available to us through our loving God.
Tomorrow we walk toward the cross with Jesus. Please join us.