This week at "Coffee Hour for Kids" we read the first Psalm and then asked each other to draw images that came to mind when each of us had heard it. Two big favorites were "the wind" and "the chafe" which after looking it up, we discovered it meant the empty corn husks that fly about int he wind.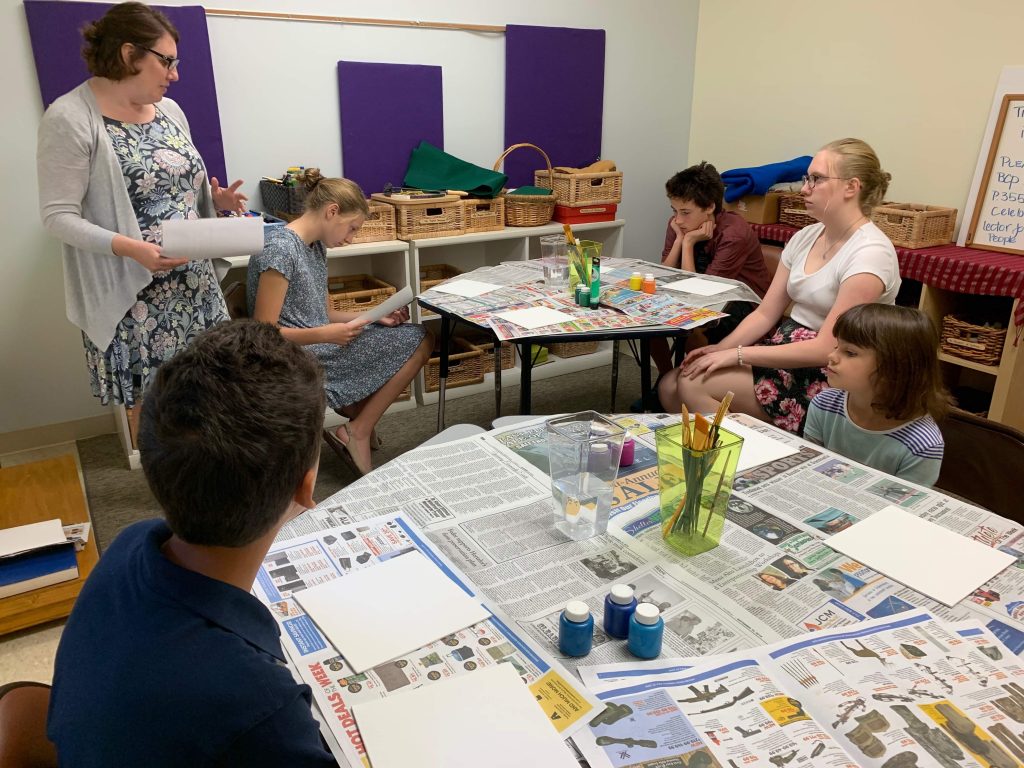 Each person could only paint with one color because we are going to put the pictures all together to make a mosaic.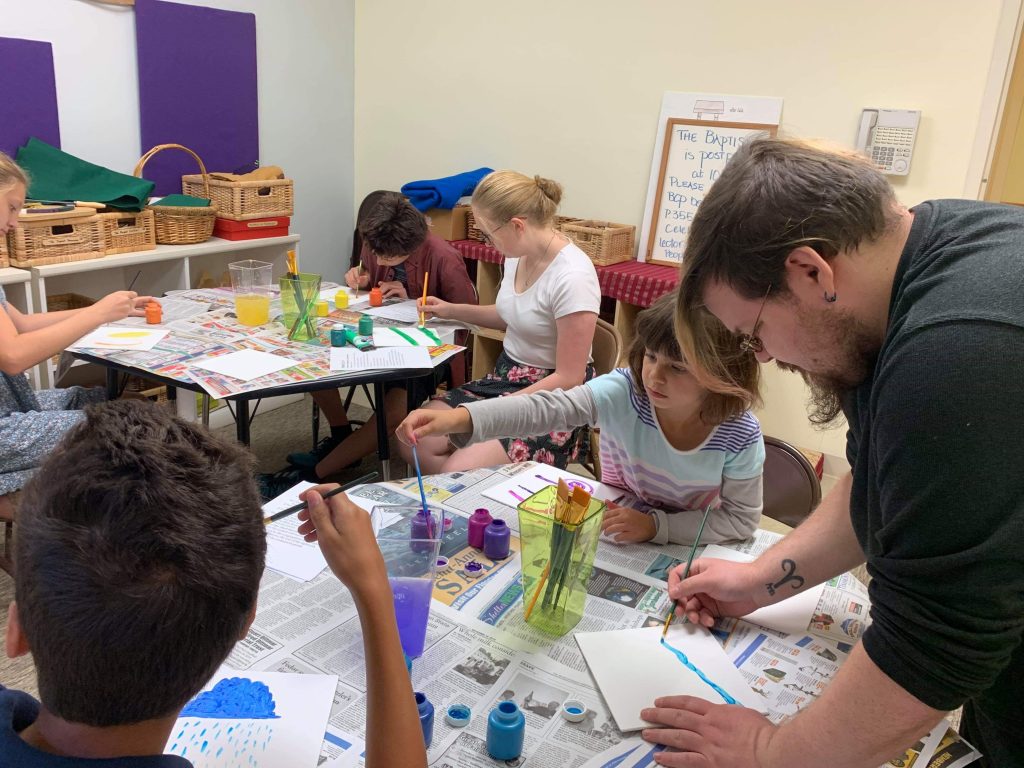 While painting we all talked about sinfulness and whether it is in us or whether it's someone or something trying to make us do something bad. We also used the sermon as an example, since this complex parable was told about sin and how the master rewarded the person who had cheated. We all had a lot of fun and thankfully, we didn't have any paint mishaps!
Come next week for "Coffee Hour for Kids" and Confirmation Class! All ages are welcome. This is an opportunity for our young people to become good friends.
We are grateful for the people sharing their time and gifts to form our young people, especially for Samantha and Brett, who are pros at confirmation and kids!