Today was our Welcome Back Sunday and it was glorious! We resumed our regular 2 services and everyone felt "back in their groove". Some parishioners, who have moved elsewhere, came back to be a part of our parish family and it was fabulous to see them. There was a real sense of community of hearts gathered.
At the 10 a.m. service, we had two young people offer their musical talent to our service and we all felt blessed by their offerings.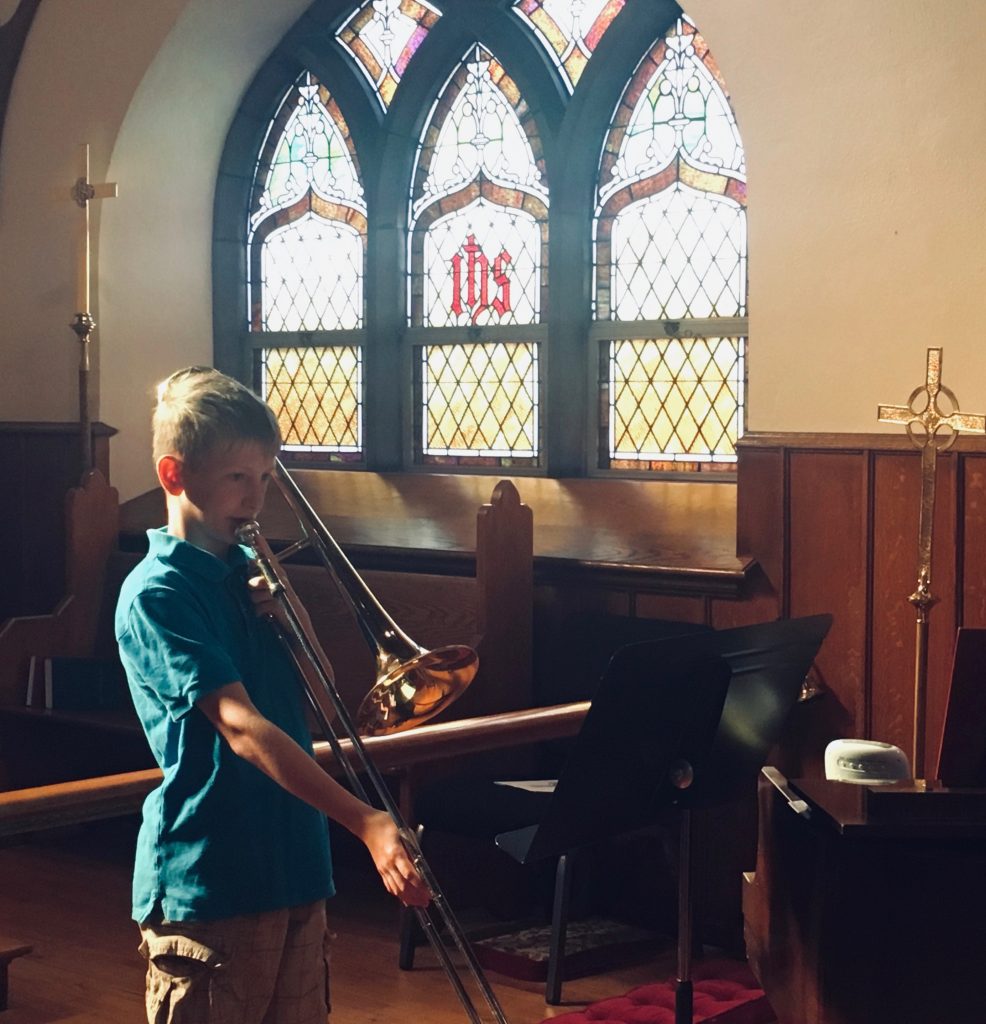 One of my favorite images from the worship was watching our young acolytes, especially our gospel bearer who takes his ministry very seriously and does it exactly right!
After the worship, we gathered for our picnic — right on our front lawn! There were grilled hamburgers and side dishes galore. We all were fed with companionship and great food.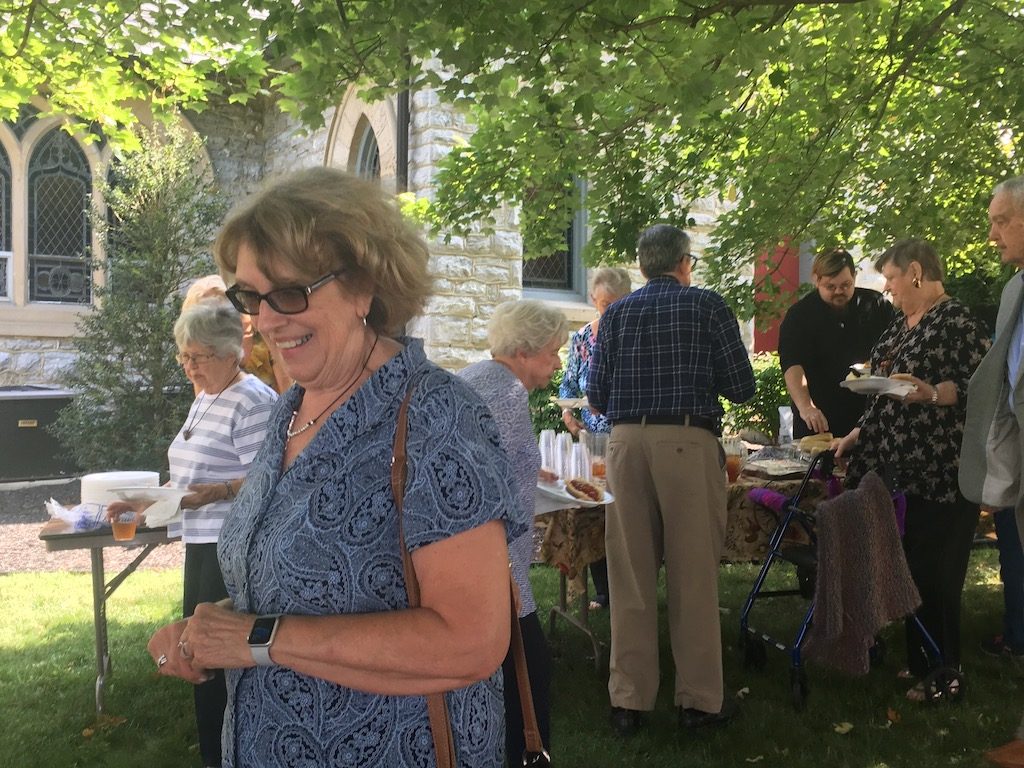 In addition, we worked together on two projects: installing a "good neighbor" sign, which invites us to love all those who are not like us. A good Gospel message!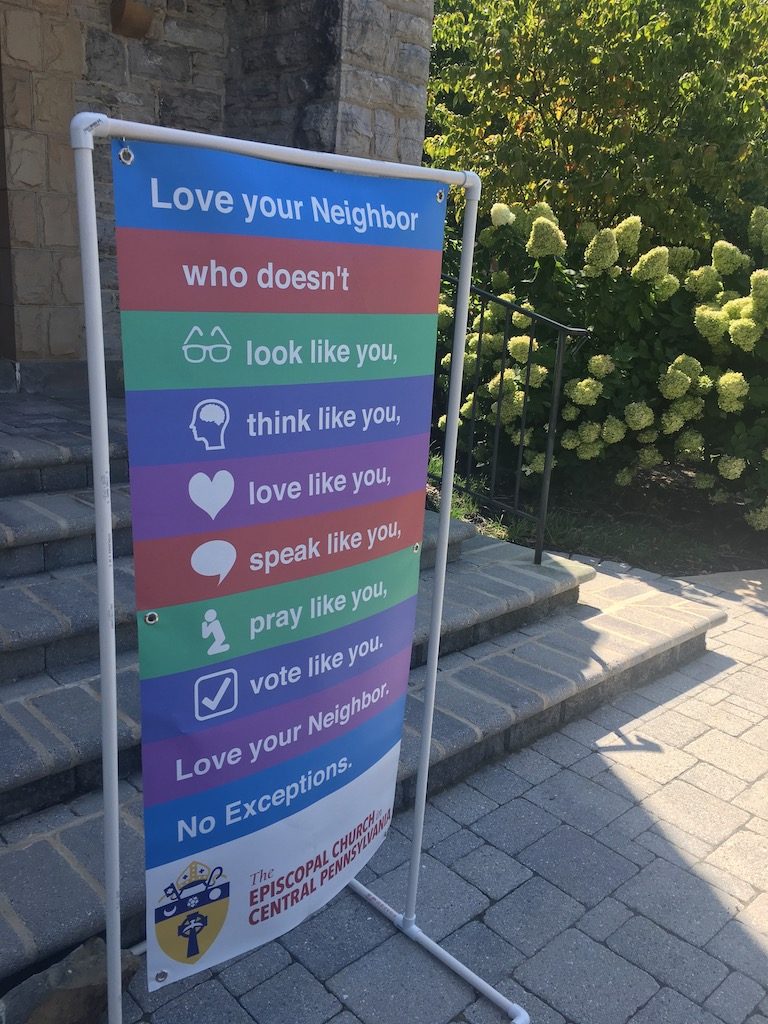 We also worked on painting our "little food pantry" which is about "feeding neighbors, nourishing neighborhoods". As soon as it is ready to be filled, we invite you to fill it with pantry items that can be shared with our neighbors in need.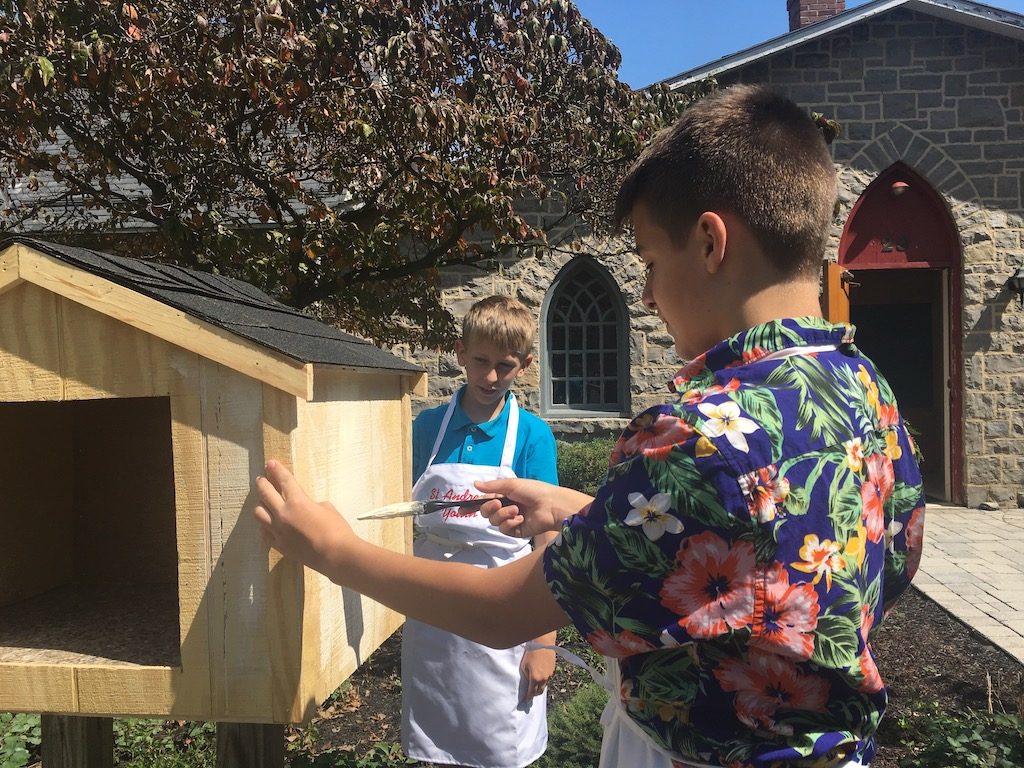 Please see our photo gallery here on our website for more photos of a glorious day!